My Dad's family came from Peckham, South London and lived on Choumert Square, just off Rye Lane SE15. 
                                                Charles Shields and Jane Ellen White wedding Peckham 1934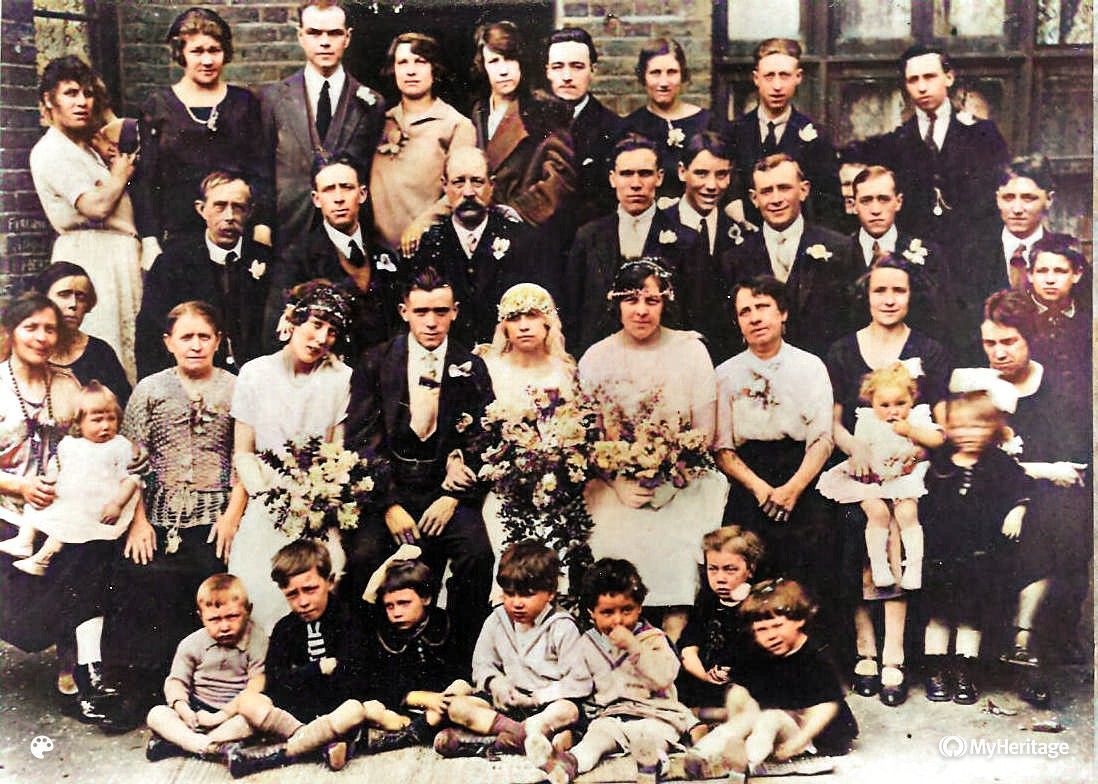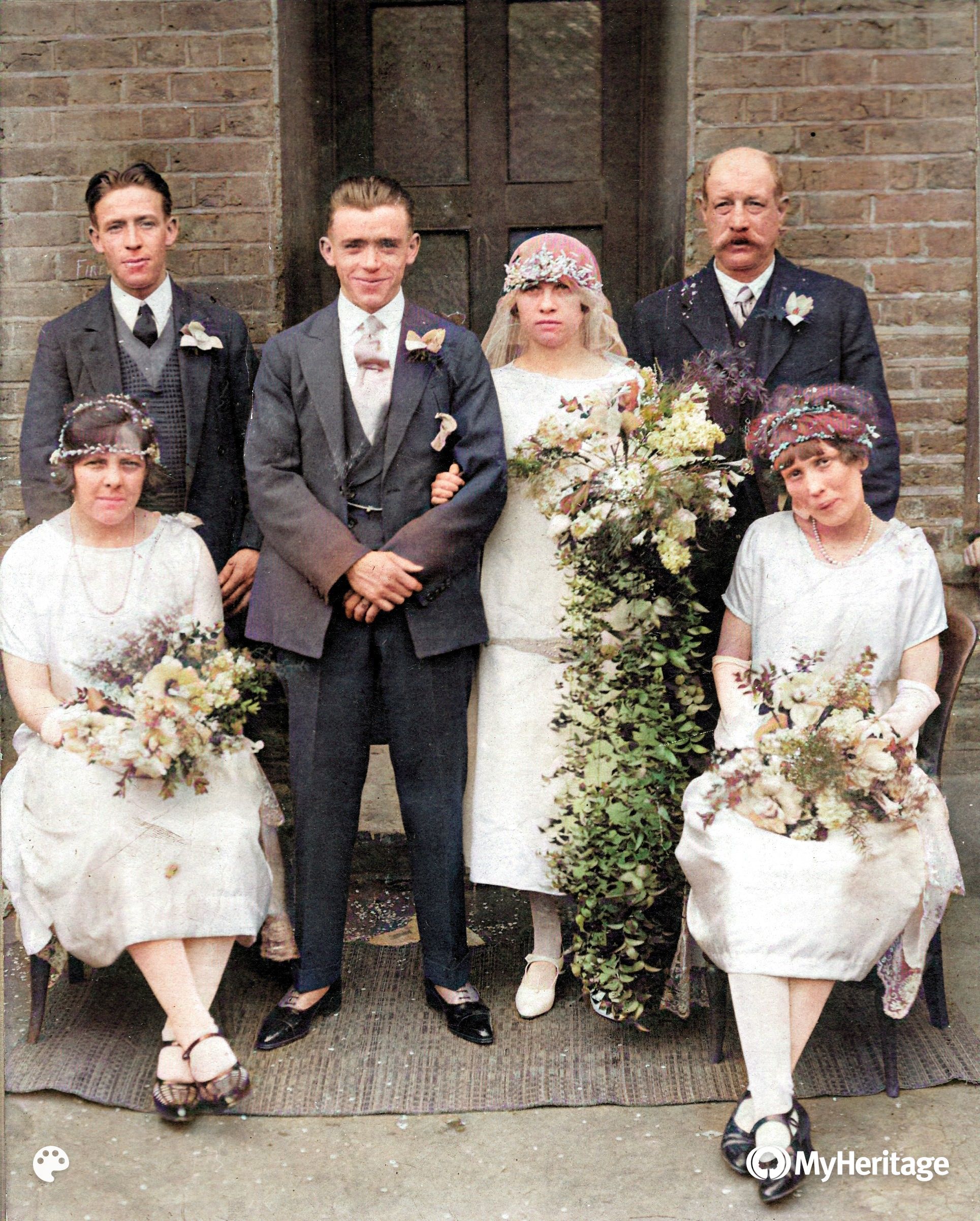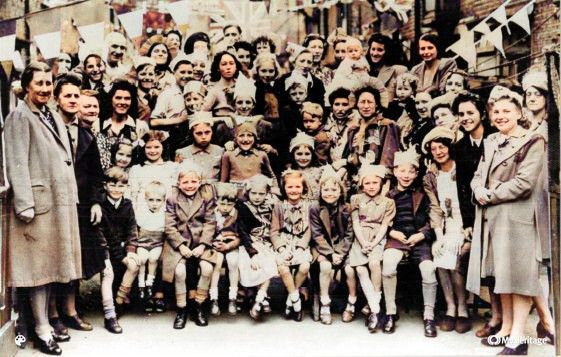 Choumert Square Peckham VE Day Street Party celebrations - smallest boy front row is my Dad (Brian Shields)

My Grandparents, both from Peckham and Camberwell, were Charles (b.1903) & Jane (b.1906) Shields.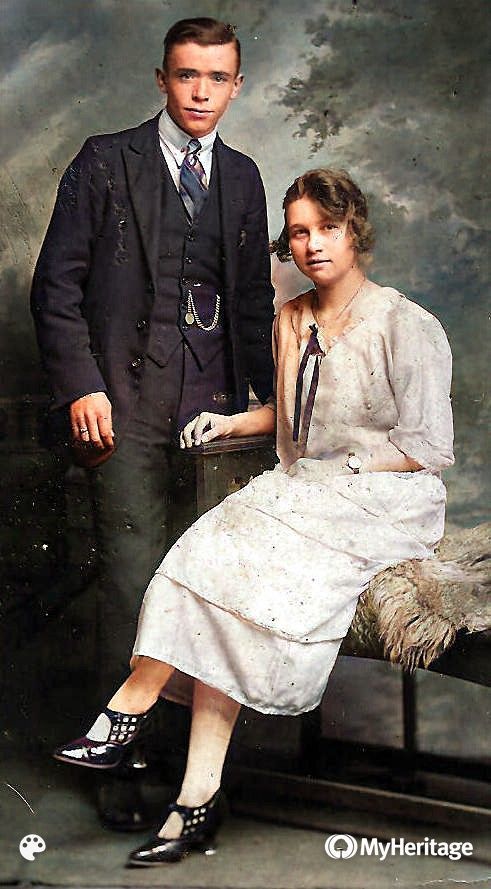 Charles Shields b.1903 Peckham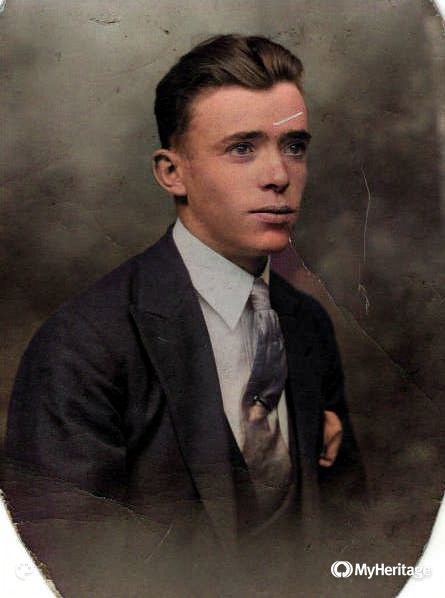 My granddad Charlie at 19 Choumert Square Peckham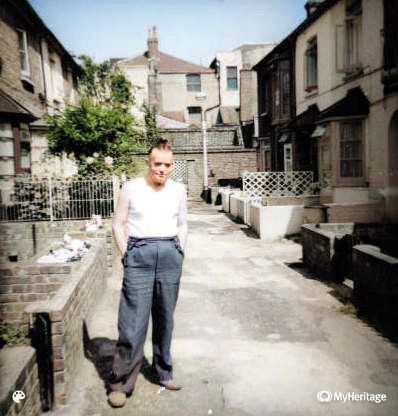 My nan Jane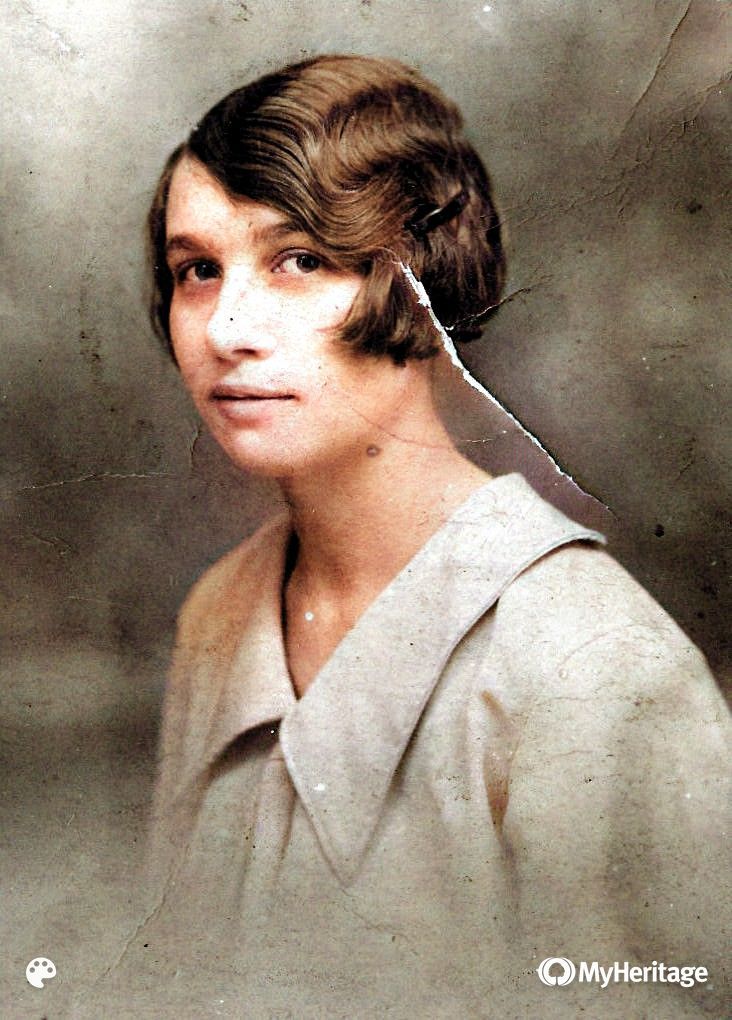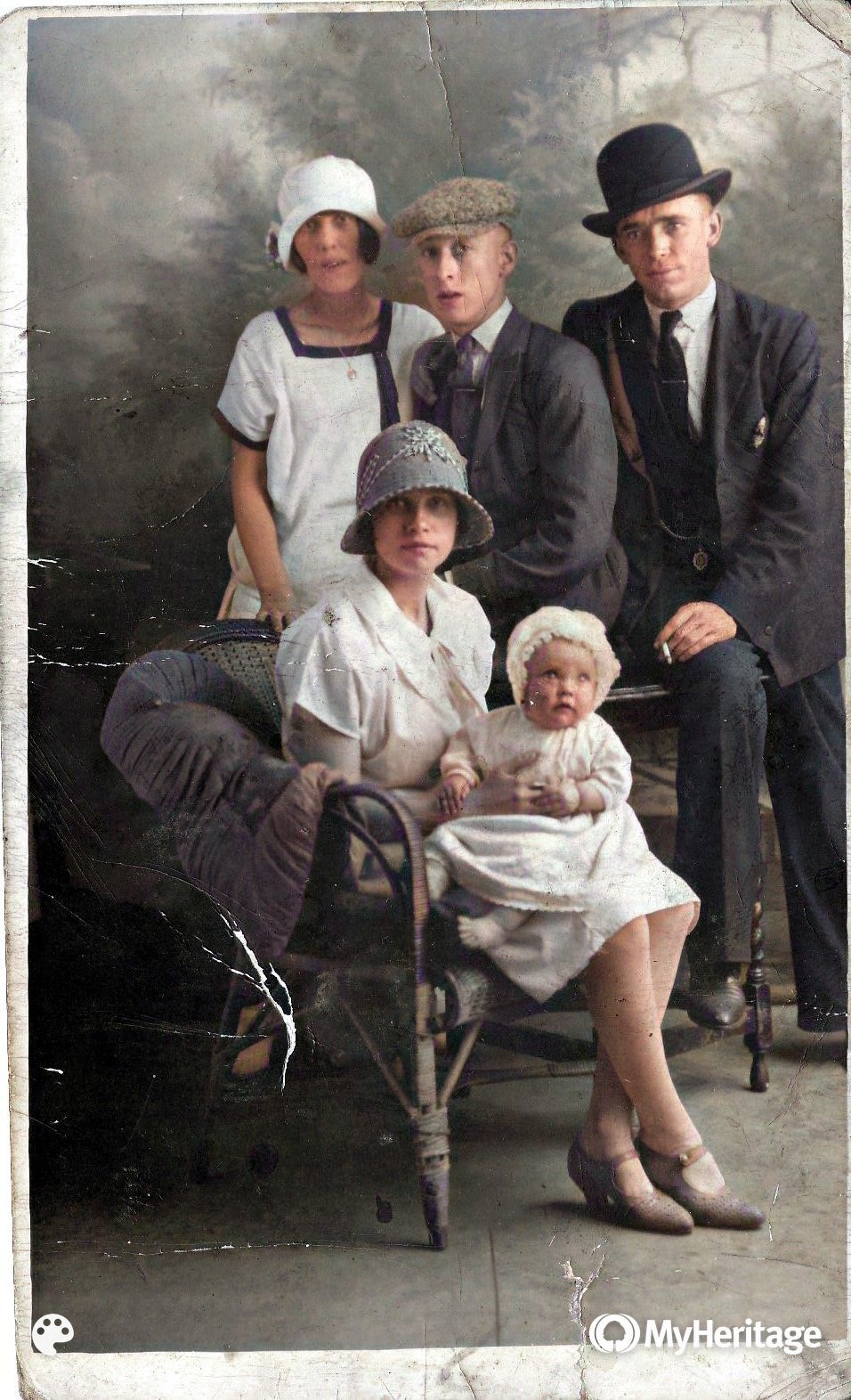 Beano from the Beehive, Peckham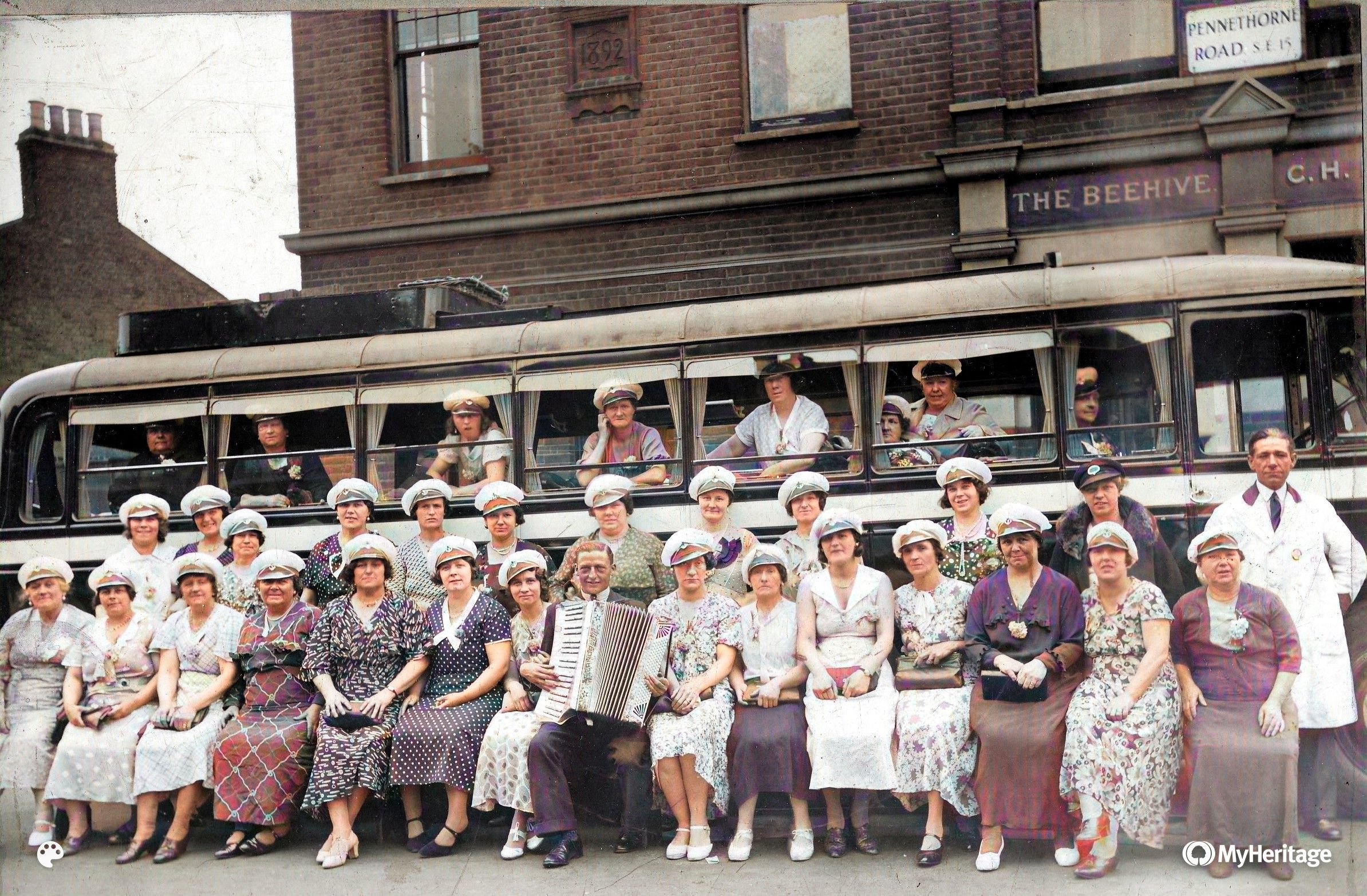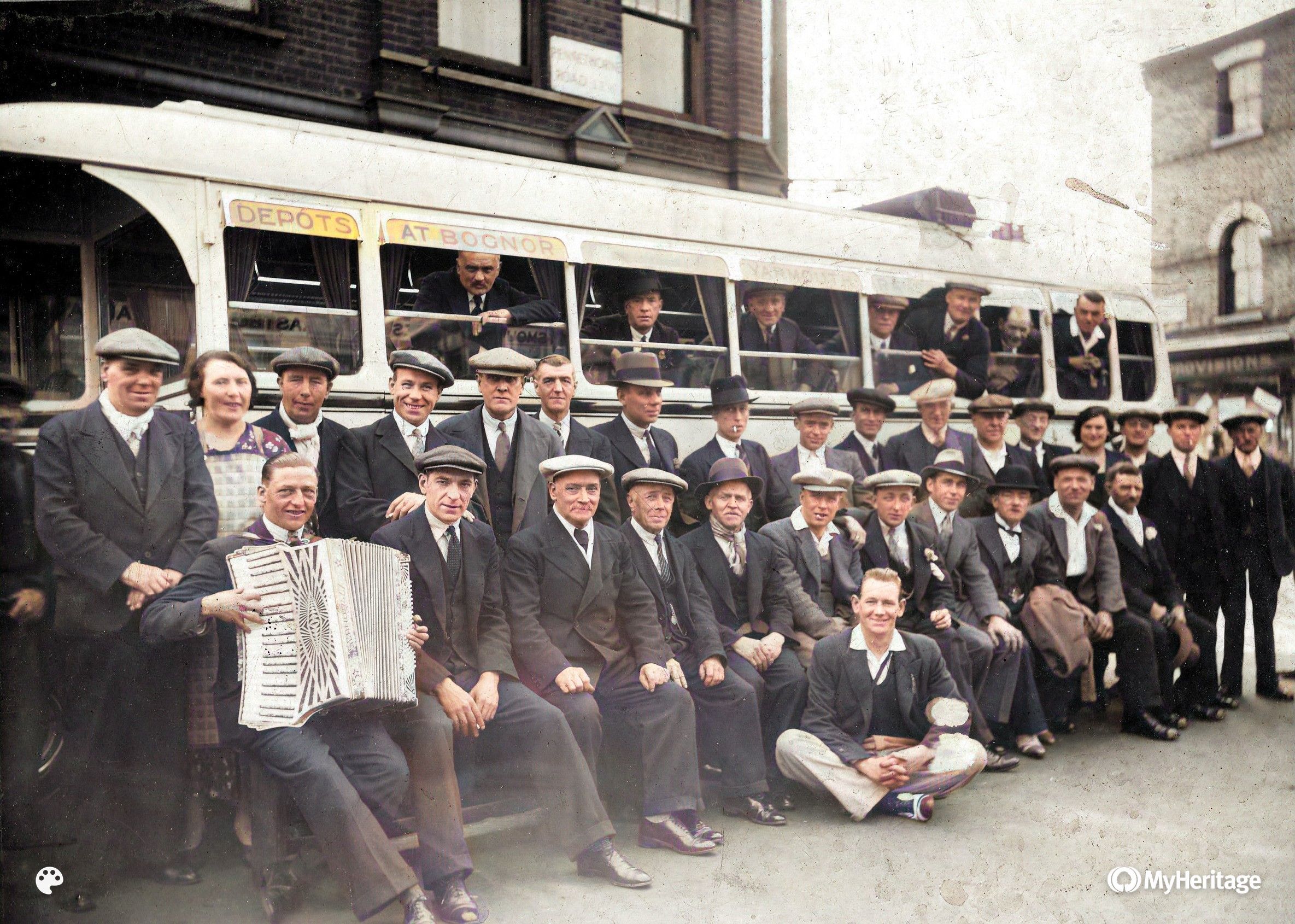 My Dad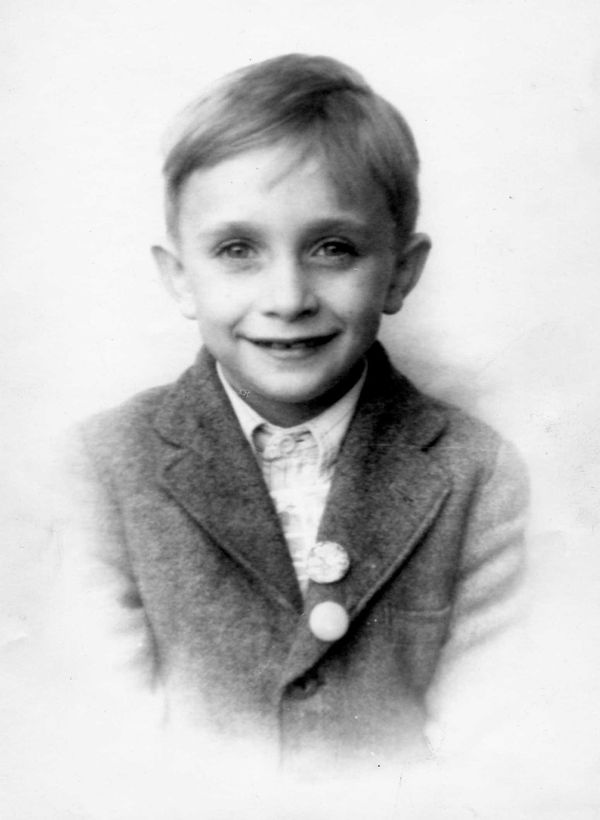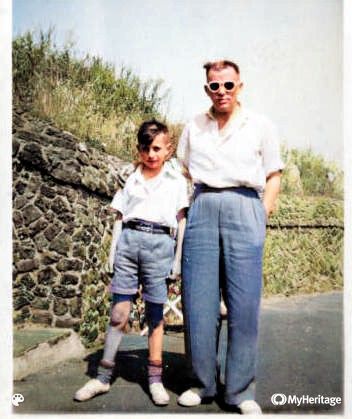 My Nan's mum Elizabeth Wormull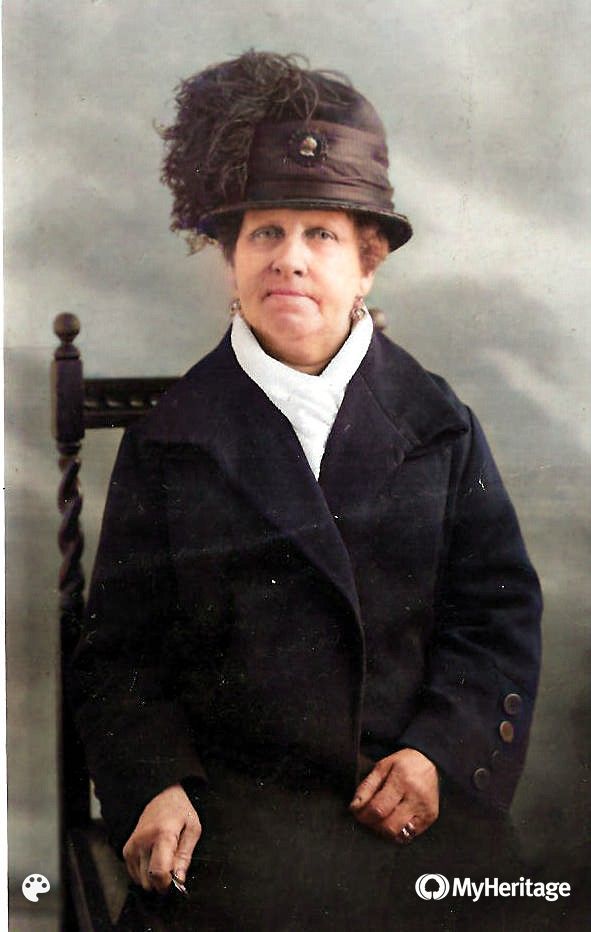 Elizabeth's grandfather was Henry Wormull was a surgical instrument maker and was part of a large company called 'Evans and Wormull' who in 1889 were manufacturers of surgical instruments to the army, hospitals and government institutions, before the days of the anesthetic.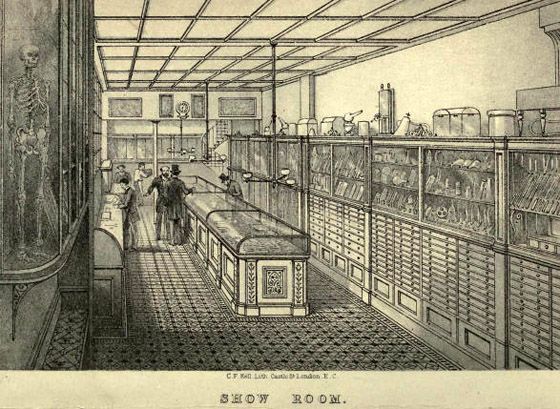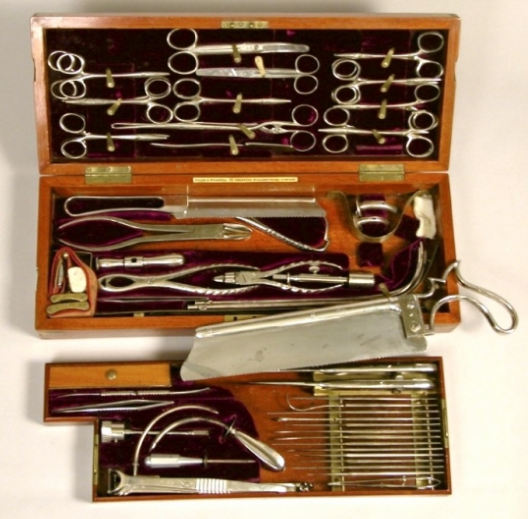 Here's a picture of my Great Great Great Uncle George Wormull, standing outside his cutler shop at no.2 Brixton Road near the Kennington Oval.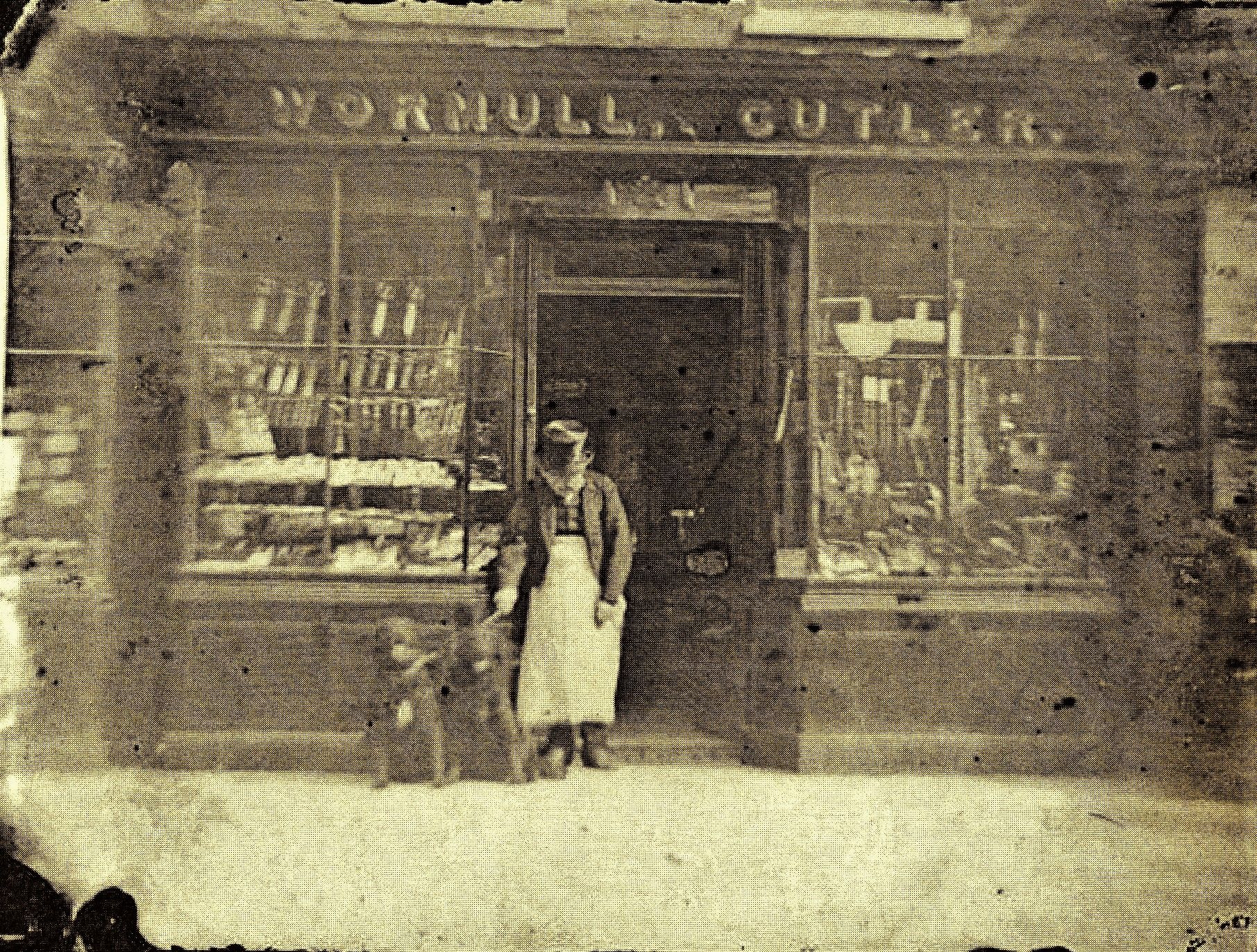 You can buy their old medical cases on ebay for £1000s. I don't know where their financial empire ended up because it definitely didn't come to our branch of the family!  
---
                                                                             Johnny and Nelly Price with Charlie and Jinny Shields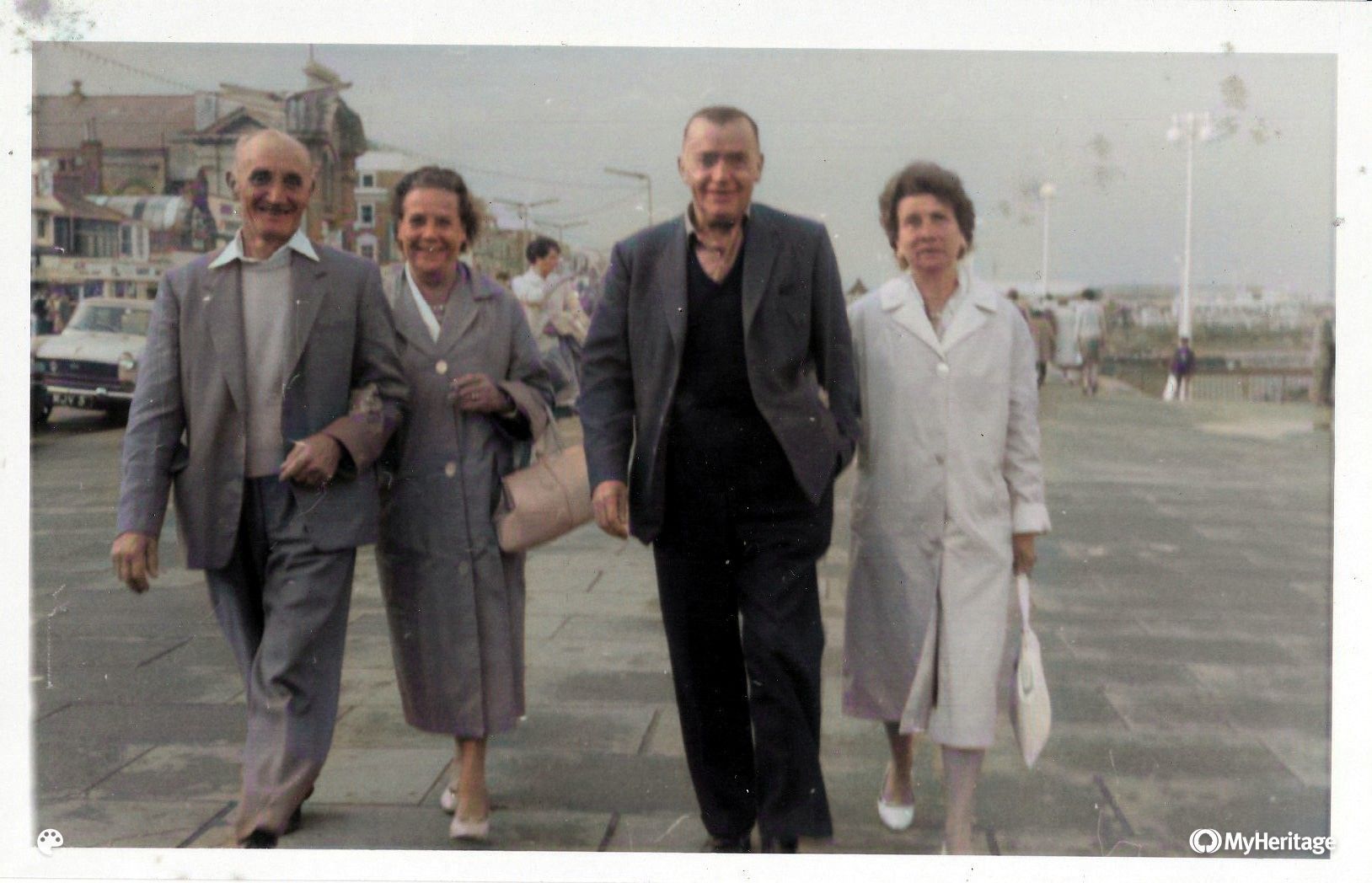 My Dad with Charlie and Jinny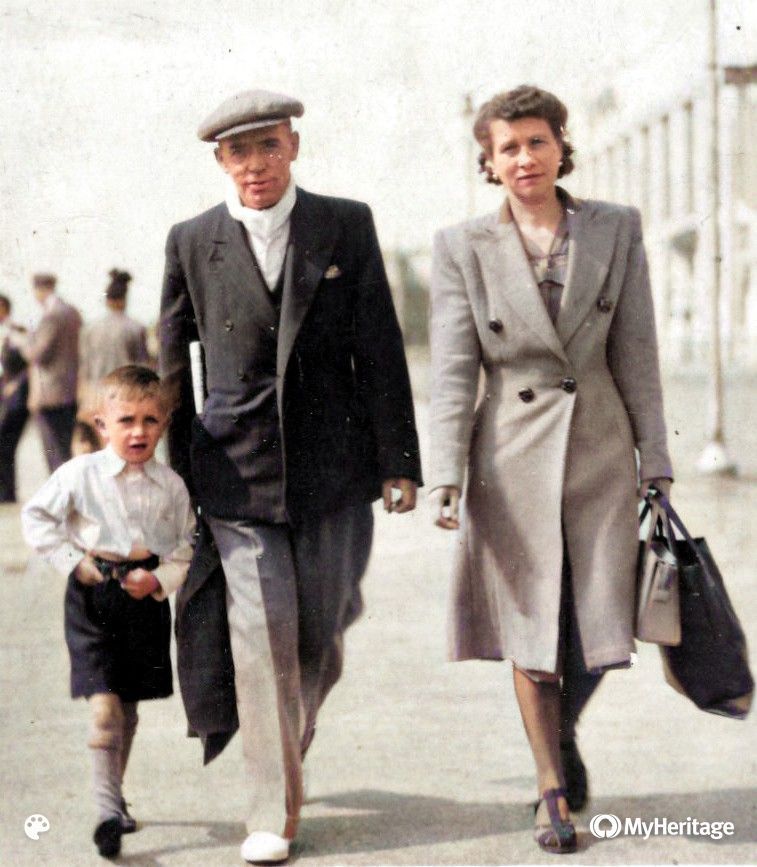 My Uncle Joe and Aunty Eileen Knight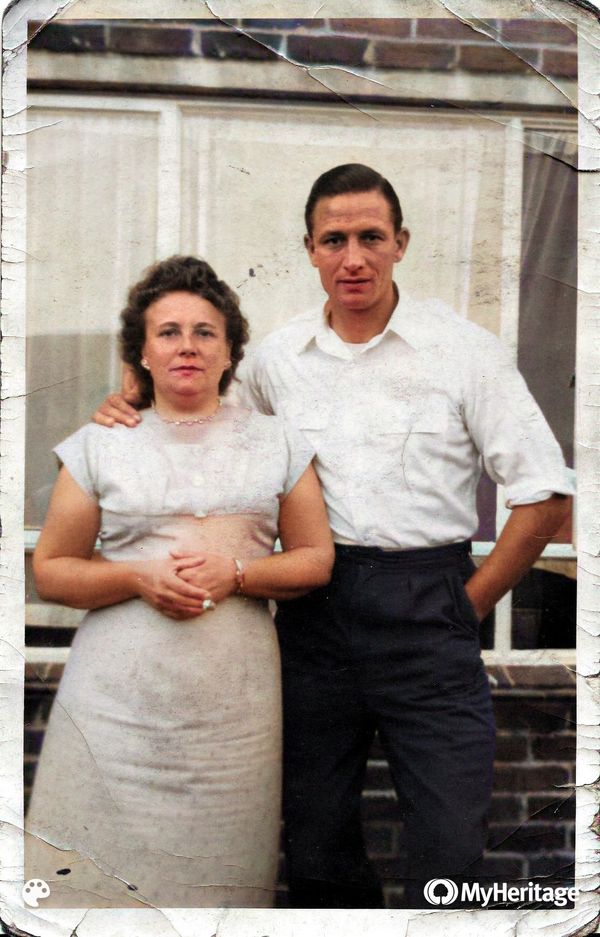 My cousin Linda Kinght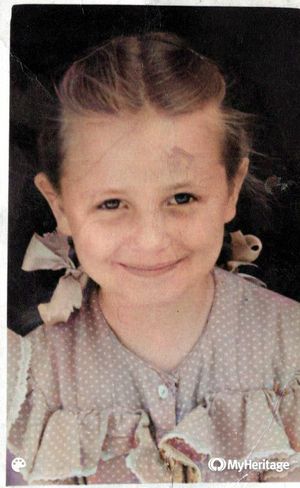 My cousin David Knight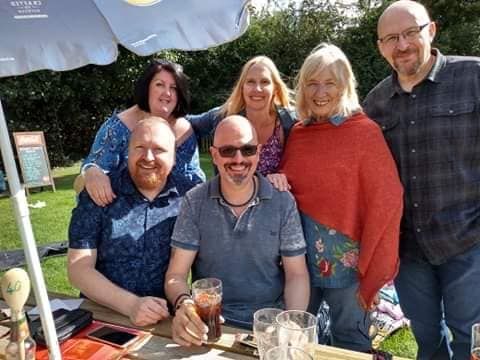 My Nan Shields (smoking) hop picking in Kent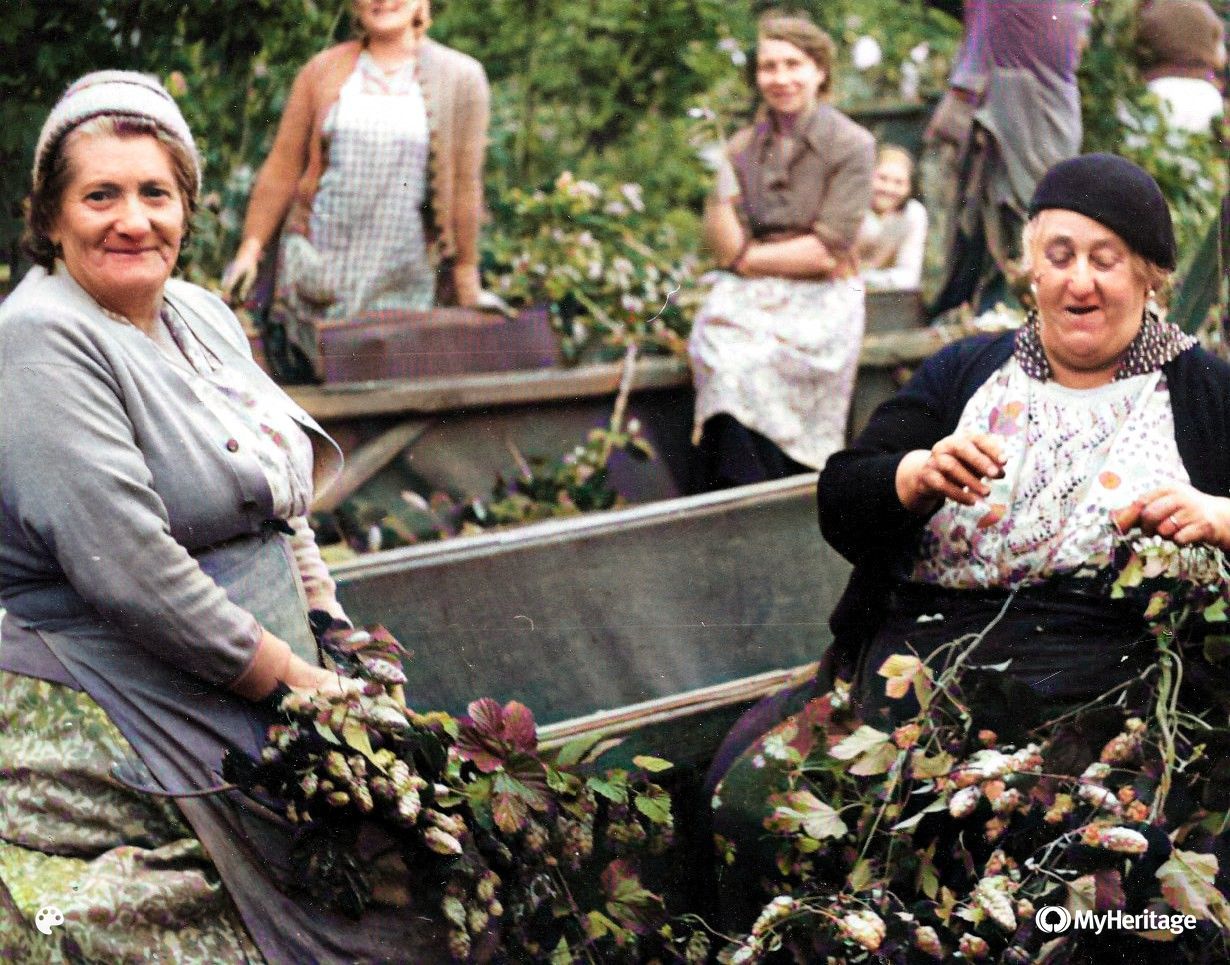 The Snell Family including the Romany Smiths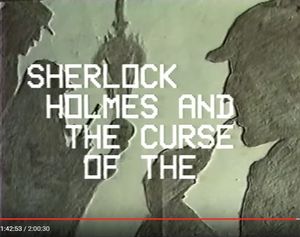 My grandparents on my Mum's side were Albert Snell and Alice (Baker).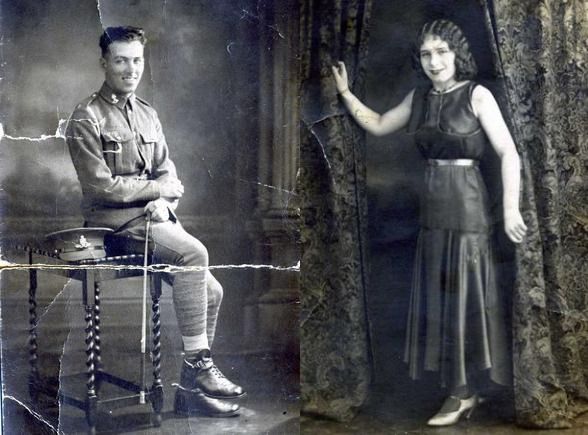 Alice's family:                                         
Father Fred Baker and mother Bertha Baker nee Maguire with young Alice 1914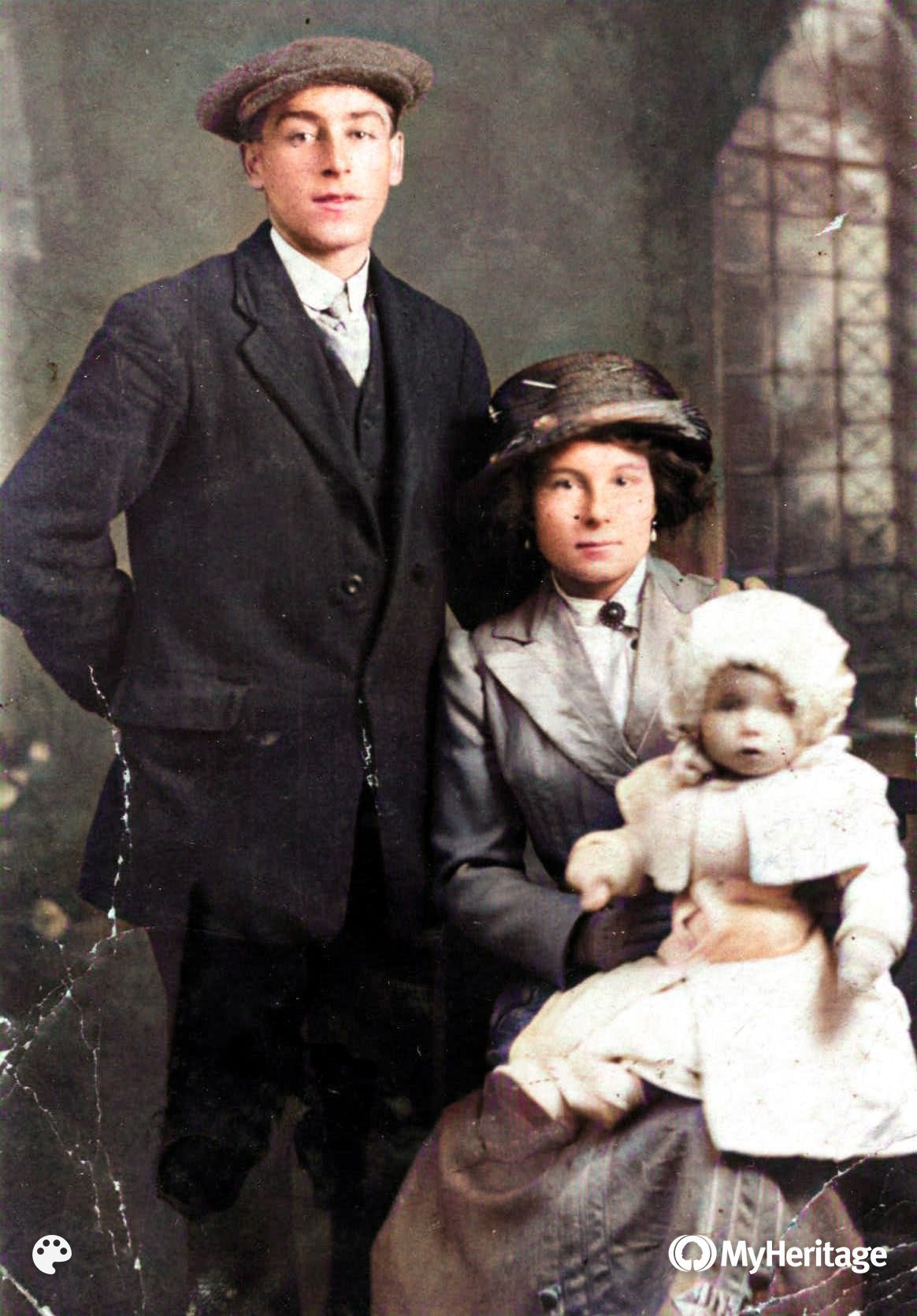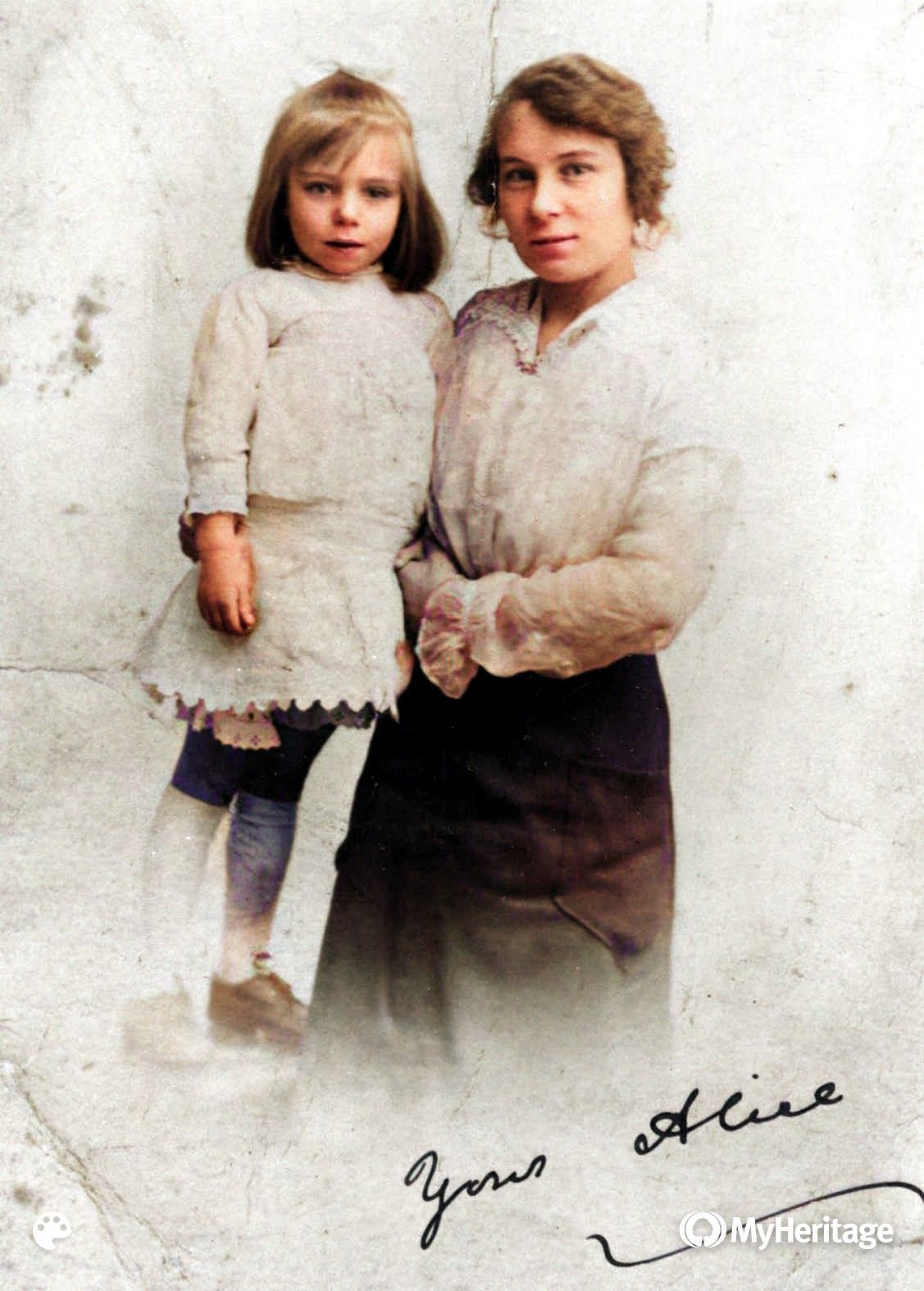 Bertha Baker and Alice
---
1/8th Romany Heritage 
I'm 1/8th Romany, my Great Great Grandmother on my Mum's side of the family was a Romany gypsy called Sophia Smith/Scarrott.
Sophia Smith / Scarrott Romany gypsy with daughter Zelpha Huxley and other Huxleys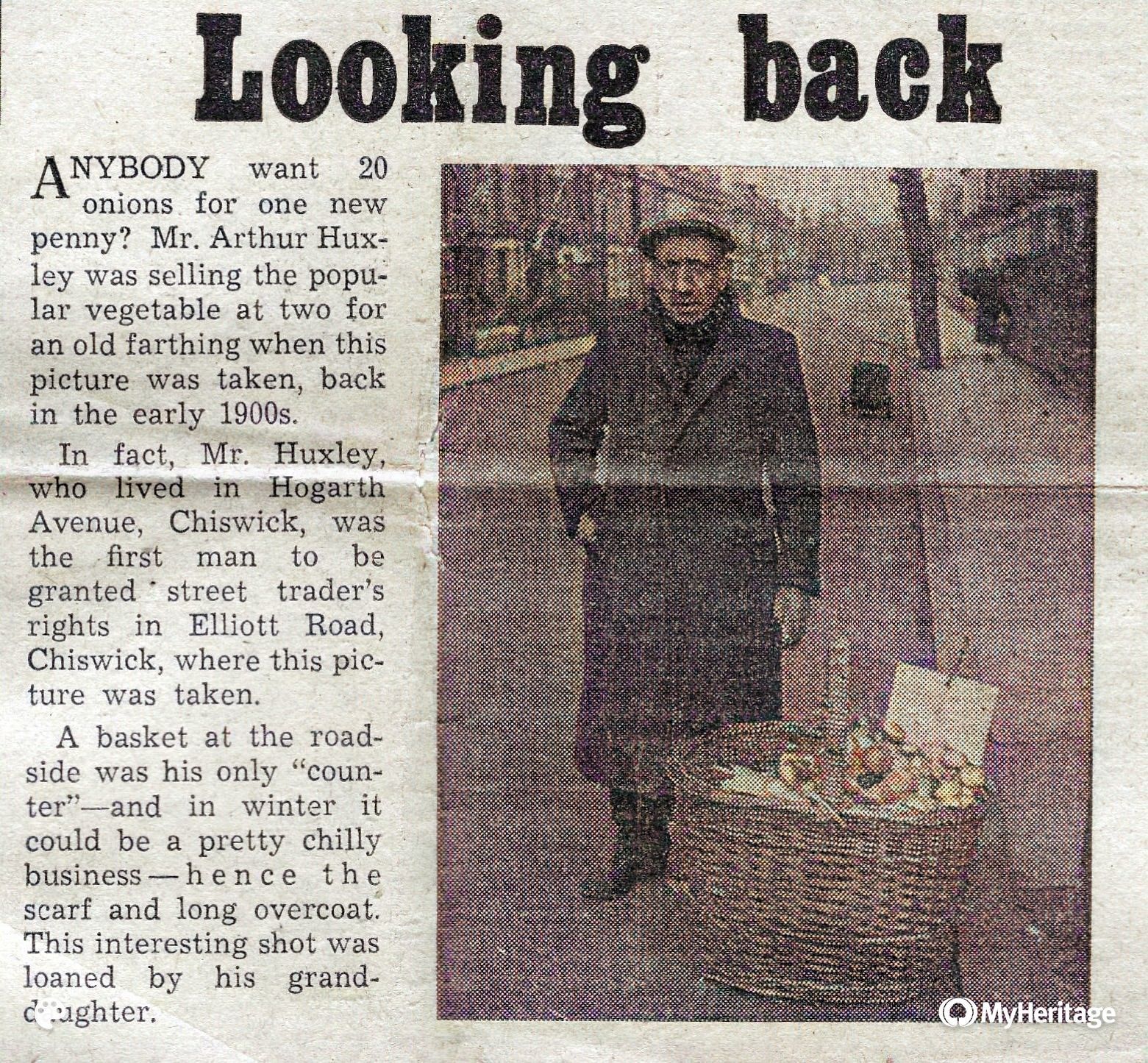 Sophia Smith/Scarrott (daughter of Samuel) was born as Sophia Smith circa 1843 in Northamptonshire. She married another Smith, a distant cousin - as Romany families often did in those days - Jacob Smith - a basket maker who played the violin - (b.1831 Northamptonshire). They lived in caravans/wagons and tents on the commons - Stanmore, Barnes, Ashford (Kent), Wimbledon. Jacob died age 35 in 1872 and the family legend was that he was ''burnt in his caravan with all of his possessions'', but in truth he was buried at St Mary's Church Bedfont, Middx and they burned his caravan/wagon containing all of his possessions. The Romanies didn't believe in keeping possessions as the possessions of the dead could bring bad spirits back to haunt them, so all possessions were burnt.
Jacob was the Son of Benjamin (b1799) & Sinfy Smith (b.1801) - married first cousins, being the Son and Daughter of brothers James (b.1767) and Samuel Smith (b.1773). James and Samuel were the sons of James Smith (b.1750) and Mary. James married Winifred Loveridge (b1760) - daughter of William Loveridge (b.1740), and Samuel married Sophia Smith (b1770) daughter of Hannah and Thomas Smith.
                                                                                                                        Sinfy Smith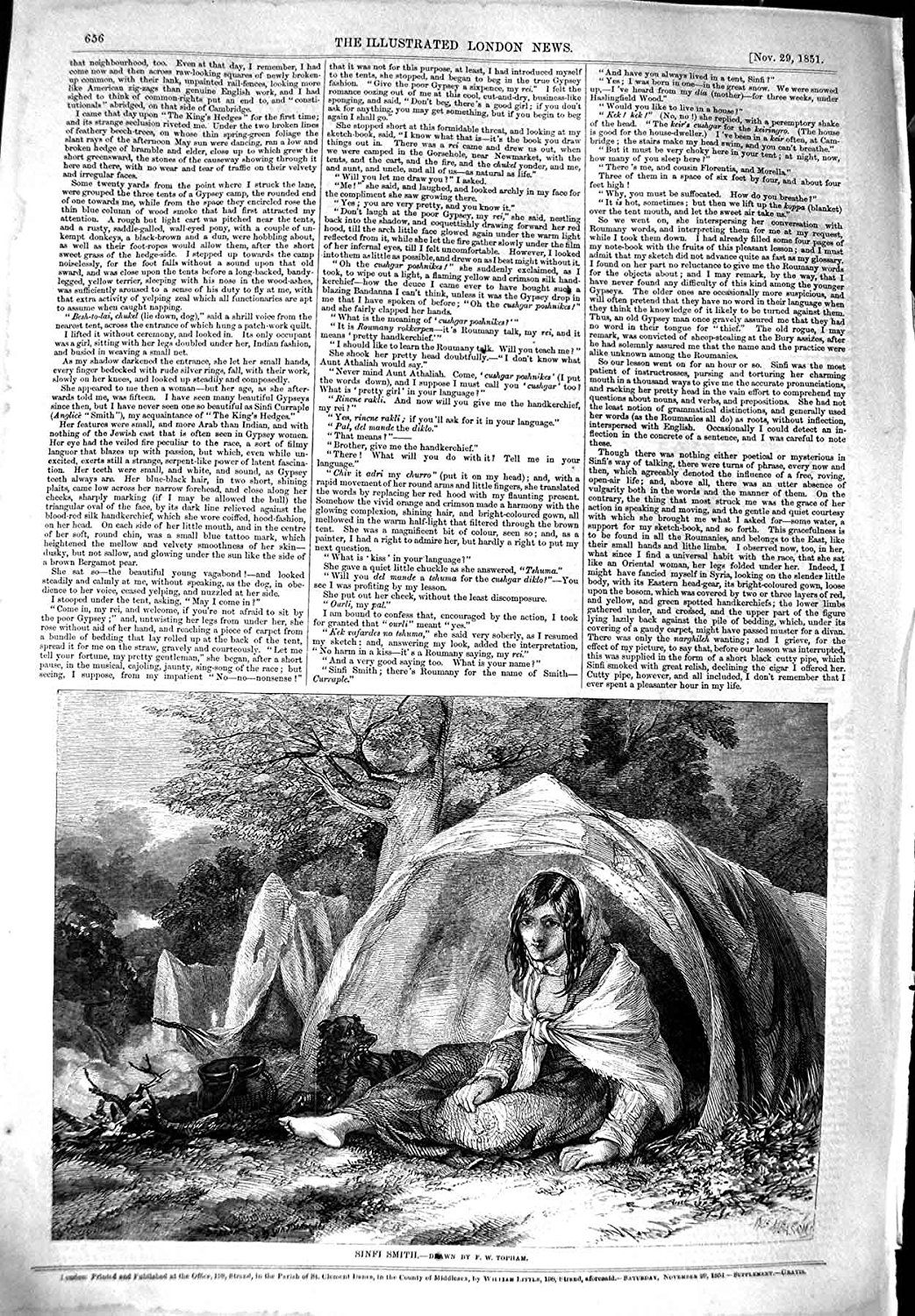 Sophia & Jacob Smith had children - Zelpha (married Arthur Huxley- had kids Arthur, Zelpha, Riley, Spinkey & Midget), Divers (married Rose-killed in air raid shelter in WW2), Davey, Agnes (married James Shoesmith), Parents (married Kate),

Sophia married a 2nd time in 1882 to another Romany (her deceased sister-in-law Druscilla's husband) called Frederick Scarrott (brother-in-law to Jacob). Fred was a hawker (born 1842) They lived in Chiswick and had children - Alfred, Eliza (married Ted Moles), Emanuel, William (married Mary Ann 'Polly' Donoghue) & Emily (married Edward Townson). Sophia sold flowers outside Acton Town tube station around the time of this picture. She died in 1938 in Fulham.
Thanks to Keith Scarrott for help in adding and confirming information most of which I gleaned from my Great Aunty Lil!

Jacob and Sophia had daughter Cinamentis (my Great Grandmother) on Ashford Common in 1872, one of a twin but her twin died at birth.
In 1892, Cinamentis married George Snell, an agricultural labourer from Mortimer, Berks - They lived in South Ealing at 79 Murray Road.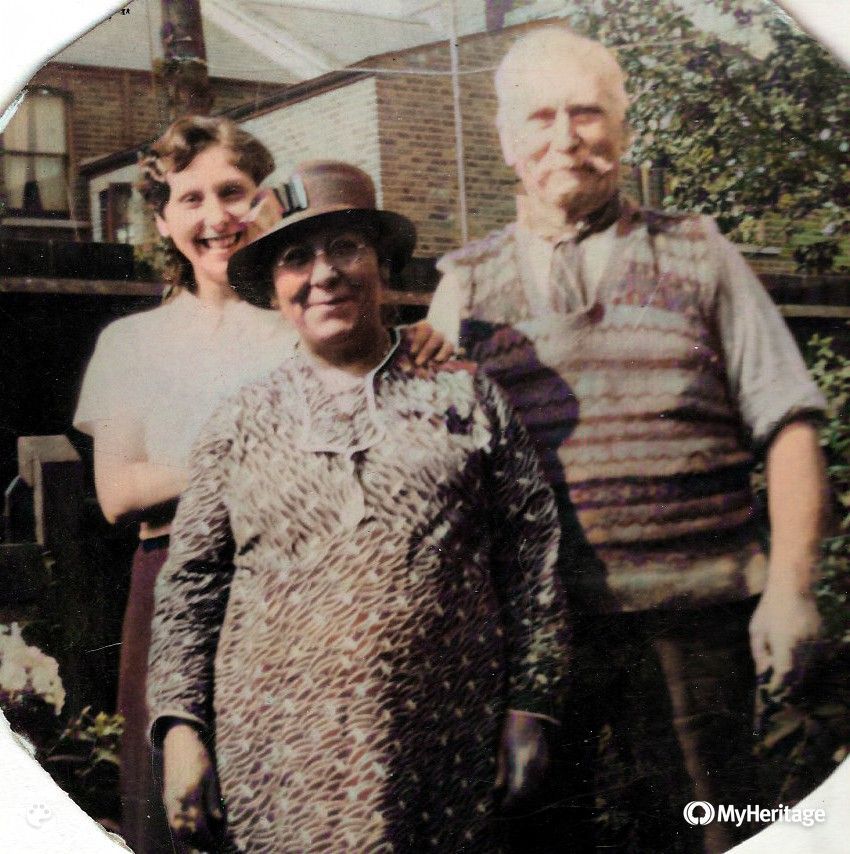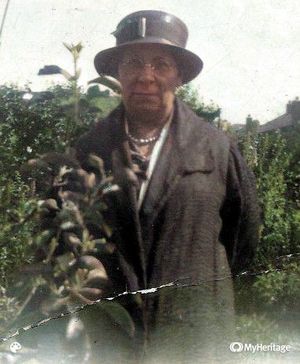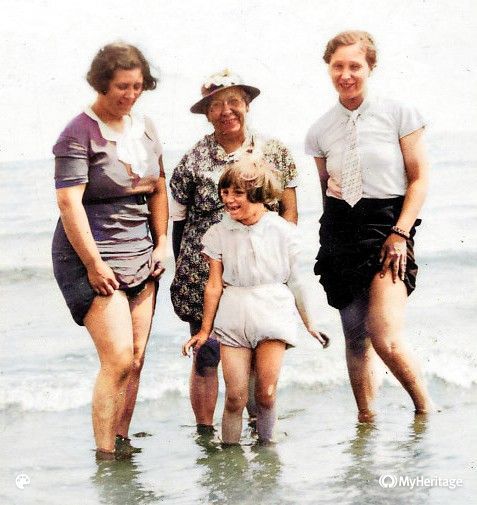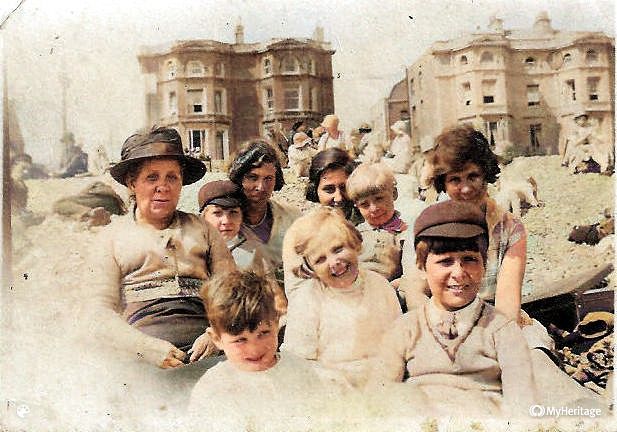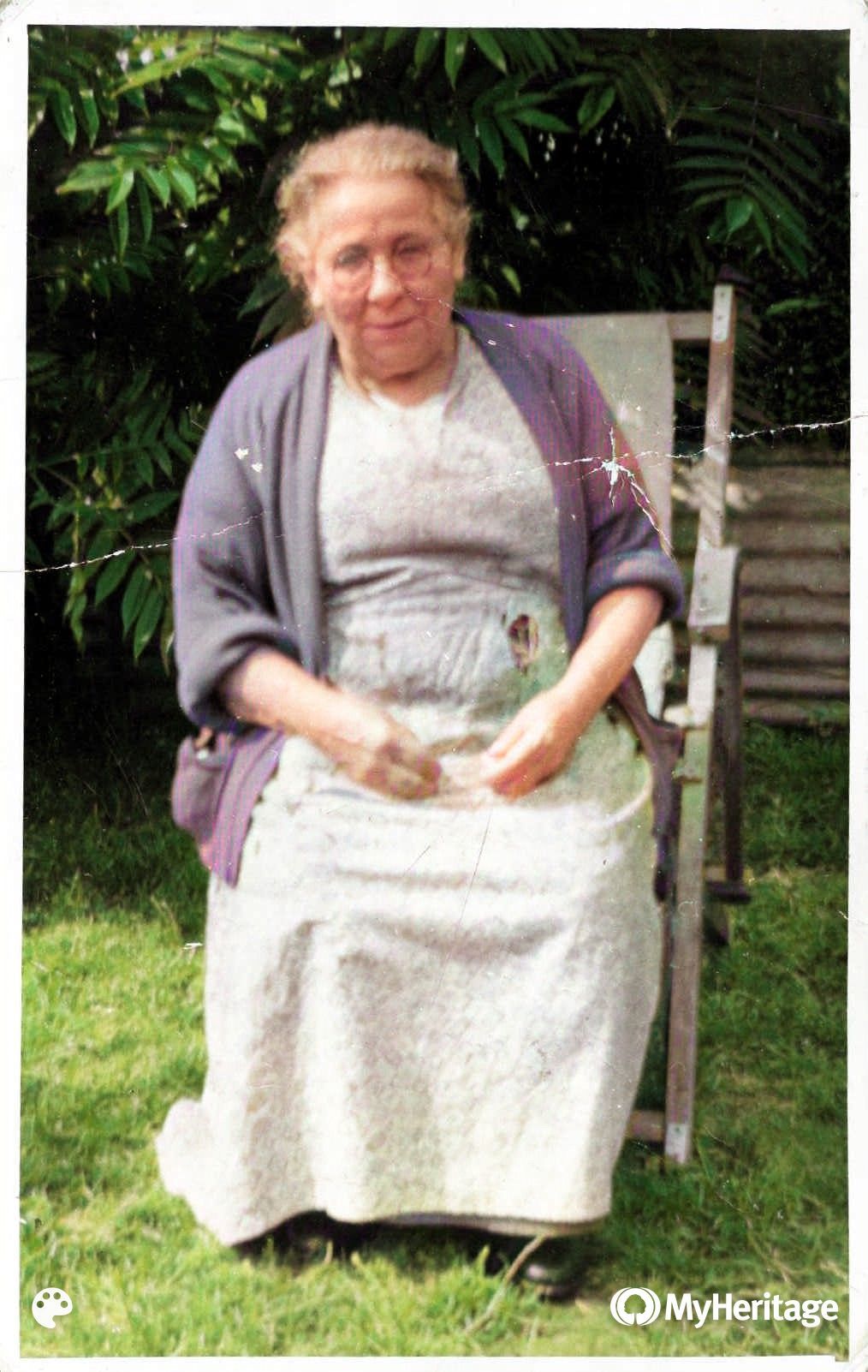 ---
George William Snell (b.1863) joined the army age 17 (he pretended he was 18) on 31st December 1880 at Brock Barracks Reading. He spent the next 12 years in the 1st Battalion of the Royal Berkshire (Princess Charlotte of Wales) regiment of foot. From Reading in1880 he was trained a Parkhurst camp IOW and then travelled to Gibralta in 1882, Cairo in 1883, Gibralta again in 1884, Sudan in 1885, Wadi Halfa in 1886 and Malta in 1886. He spent over 5 years abroad and had to fight at the grizzly Battle of Tofrek in 1885. For this he received the 1885 East Sudan Egyptian medal plus star clasps for Sudan and Tofrek. 
                        George William Snell b1863 (with bottle) in the 1880s in Egypt with the Princess Charlotte of Wales' 1st Battalion Berkshire Foot Regiment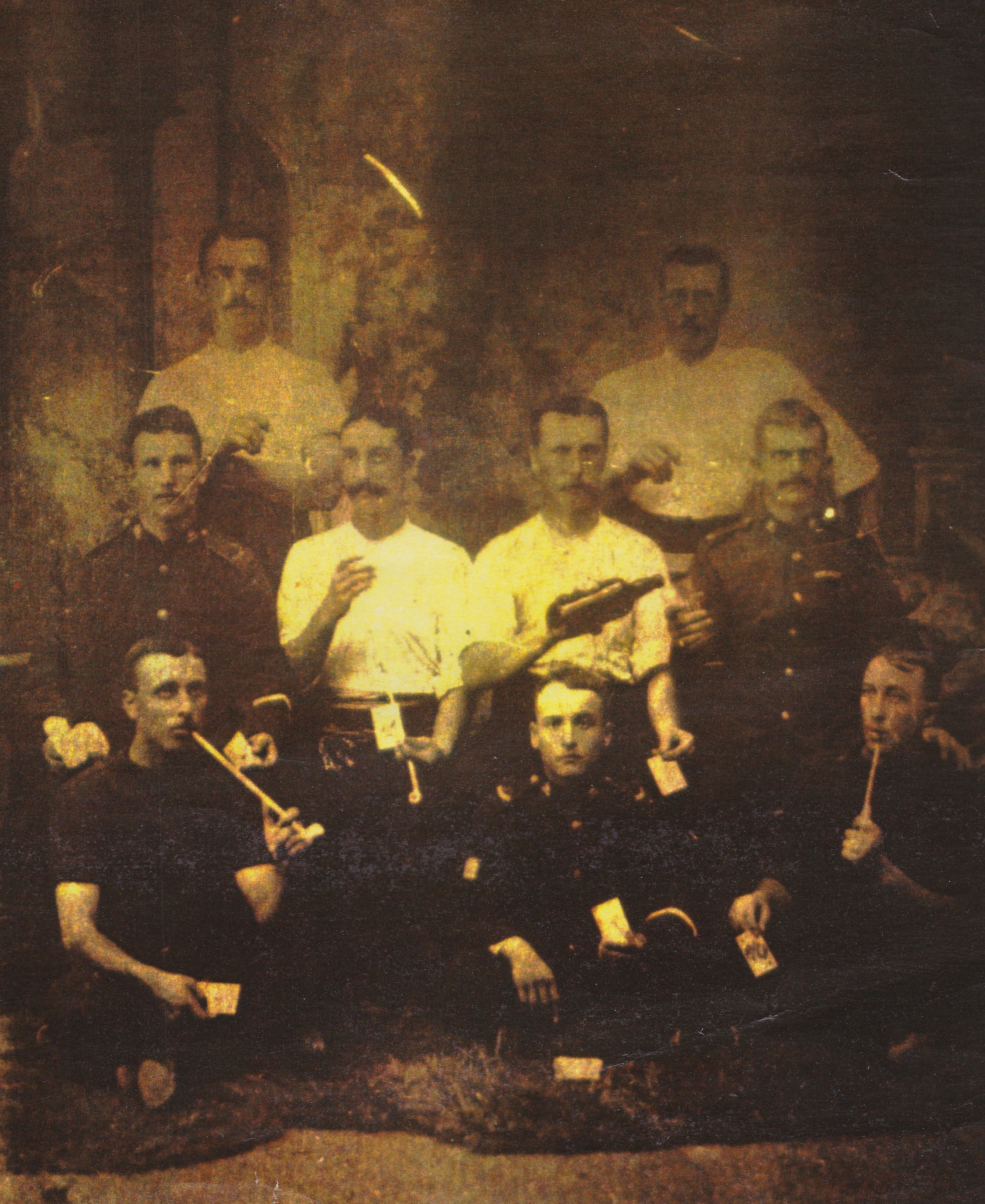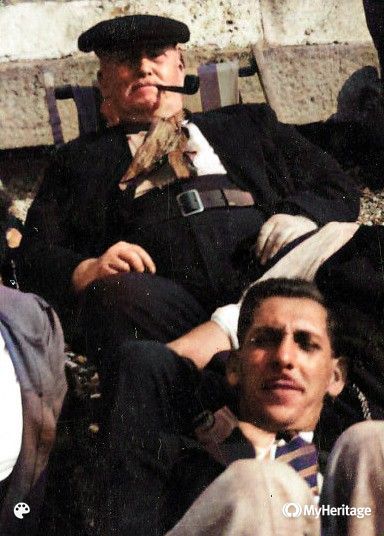 He was discharged at Reading on the 30/12/1892.He had married in 1889 in Brentford to a Kate Ellen Seabrook who died in 1891. He then married Cinamentis Smith (Minnie) on 24/12/1892. 

I've found out a few things from my Romany family history searching:-
My Great Grandmother Cinamentis, had a Great Great Uncle called Absalom Smith b.1768 who was nicknamed 'The King Of The Gypsies' She also had another Great Great Uncle called Jasper Smith b.1749 who was nicknamed 'The King of The Fiddlers' - for playing the violin I hope and not dodgy dealing - though saying that, about 20 of my Romany ancestor's who I've researched were either sent to a house of correction, prison or even transported to Tasmania for crimes ranging from stealing a bolting of hay, sleeping in public on an open cart to stealing horses and even palmistry!
 Another Great Great Uncle Salovino Smith b1761 had a son Cornelius b1831 who published his life story. He had a Son called 'Gipsy' Rodney Smith MBE b.1860 who was a British Evangelist and involved in the beginnings of the Salvation Army.   A Great Uncle Woodfine Smith b1780 had a daughter Sentinia 'Henty'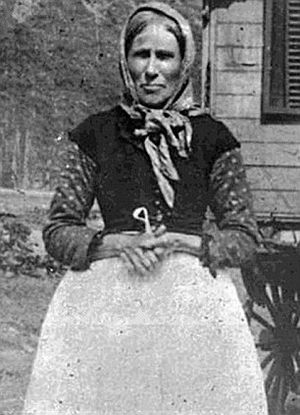 who was called Queen Sentinia of The Black Patch married to 'King' Esau Asha Smith. They 'ruled' over an area near Birmingham where the Romanies lived.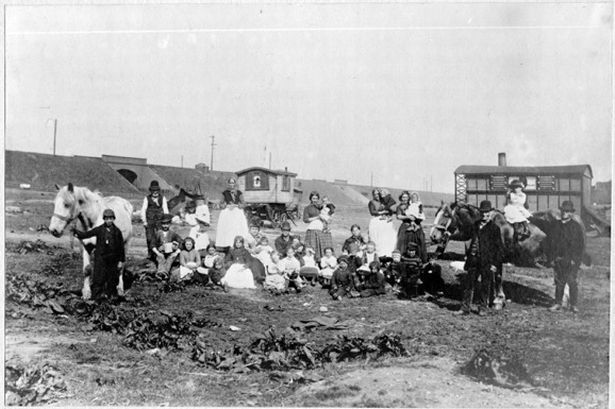 When I googled her name it came up with the news that Charlie Chaplin was born in her caravan on the Black Patch so he must be a distant Romany cousin!
Cinamentis and George's had many children - Eliza (married Fred Fairhead), George (married Kitty), Alice (married Tom Hook/Harry Brown), Florrie, Ada (married Fred Neighbour), John (Jack) married Florrie Pinnock, Lily (married Nelson Medland) and Albert Snell (my Grandfather).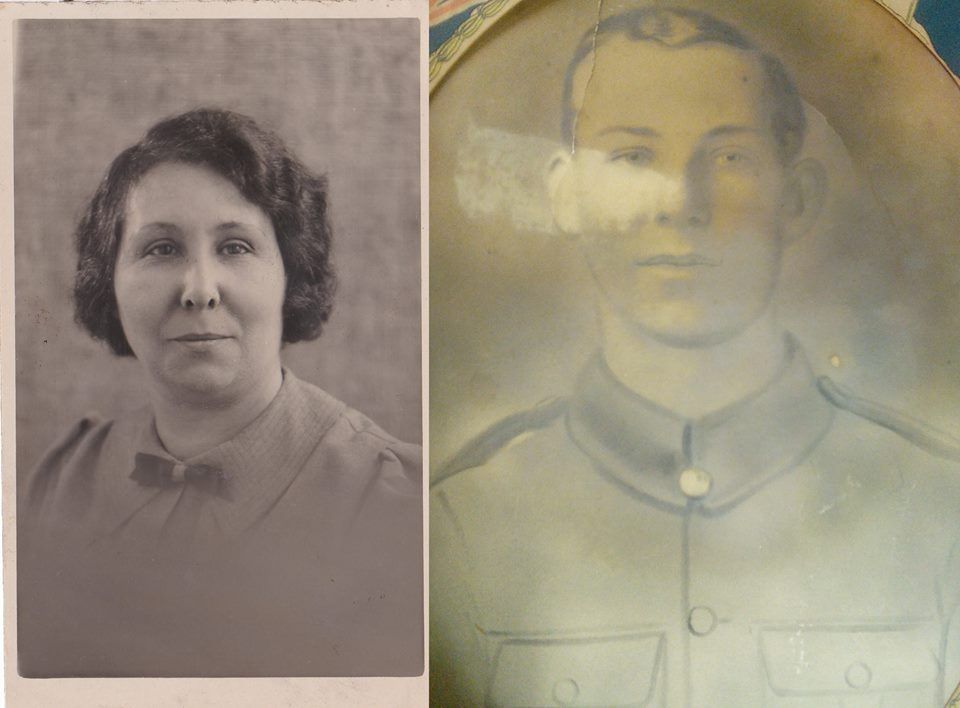 Eliza Snell/Fairhead                      George Frederick Snell                                                                                                                           Alice Snell/Brown                           Ada Snell/Neighbour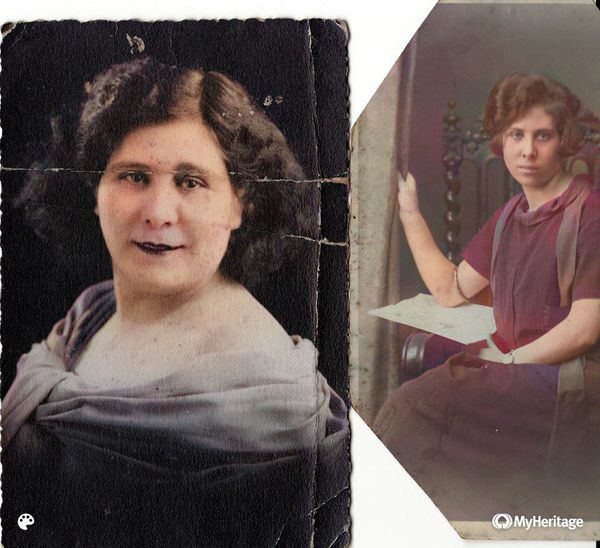 John (Jack) Snell                Albert Snell                      Lily Snell/Medland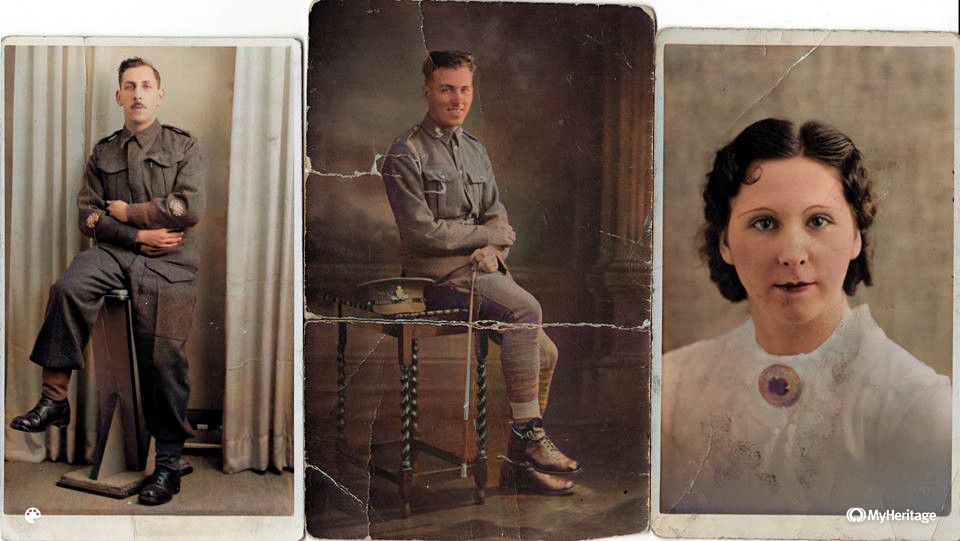 Albert Snell (b.1912) attended Little Ealing Boys School.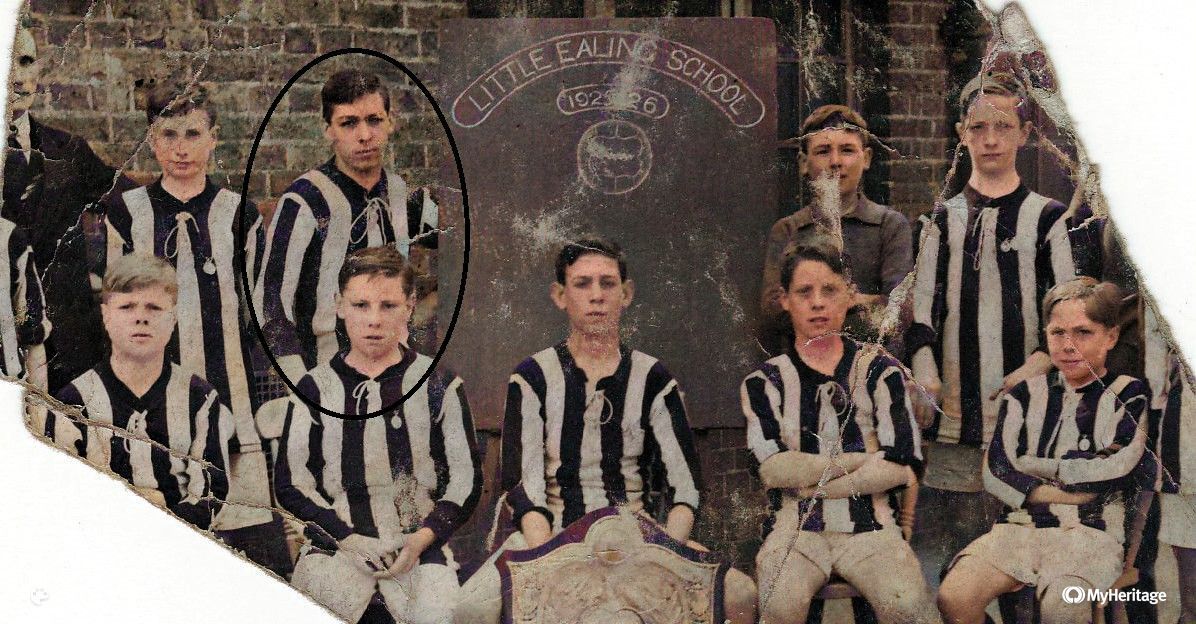 He married my Grandmother Alice Baker (b.1913), from South Acton. They had met in 1929 and had been together as a couple before they'd had a big argument and split up prompting my Grandfather to volunteer to join up to the army to spite her, but ended up spending the next 6 years of his life in India, Pakistan and Afghanistan.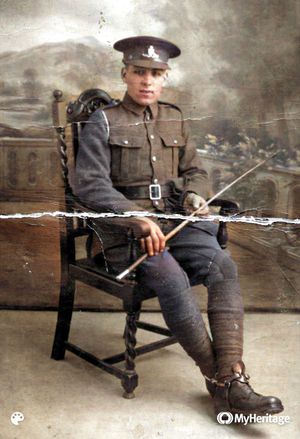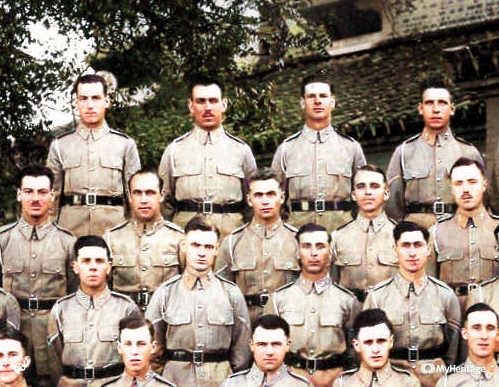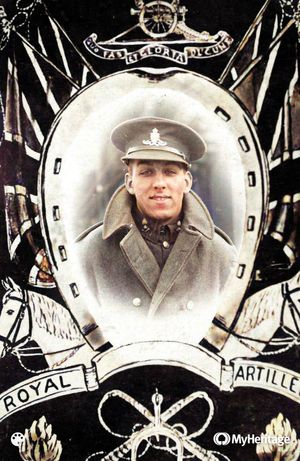 When he returned home to Ealing after his time in the army, he found that Alice had married somebody else and had a young child, having had an earlier baby who'd only survived for a day.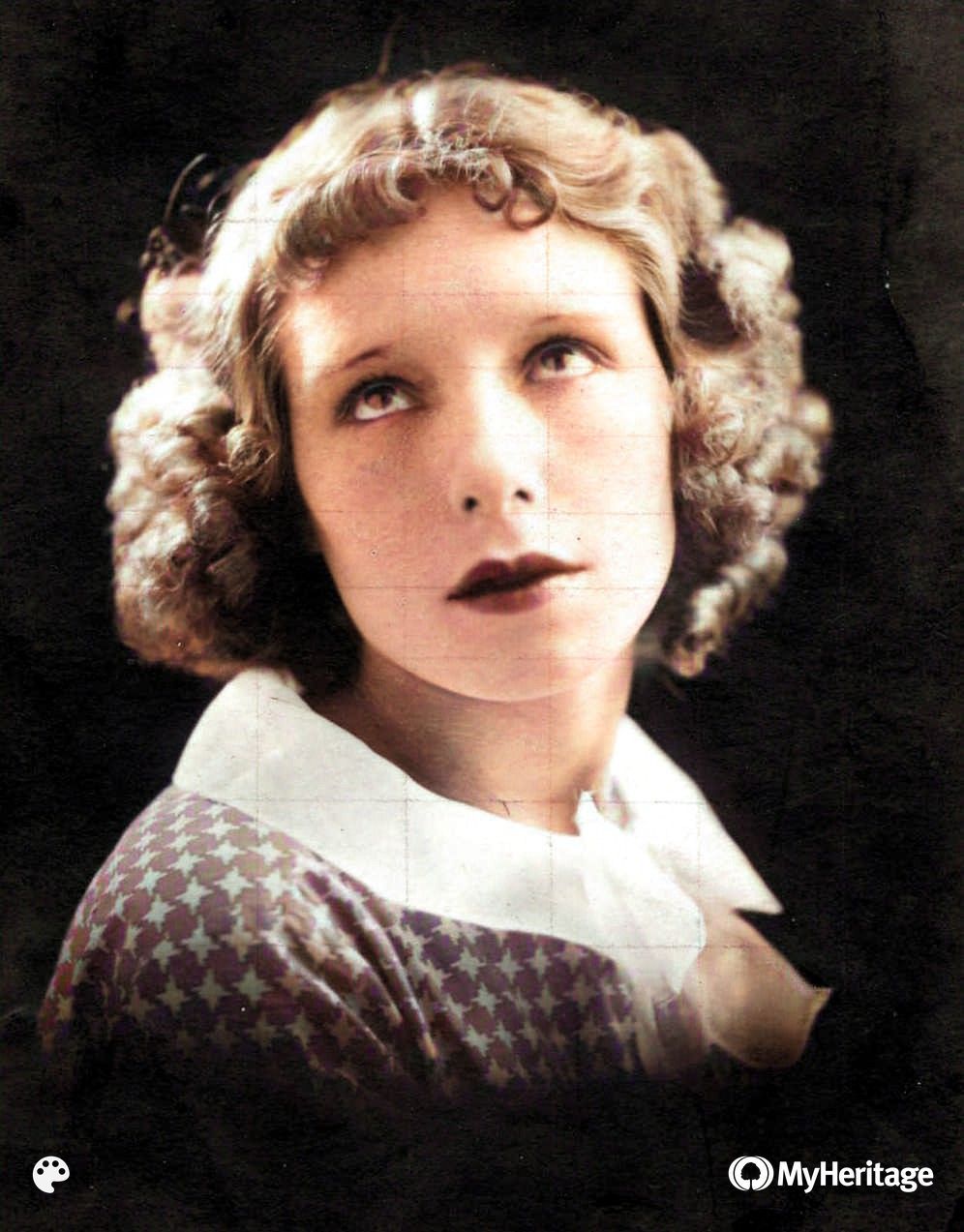 Alice was experiencing domestic violence at home so ended up moving back into her Gran's house and then running away in 1938 with daughter Bev and Albert, moving South of the river to Upper Norwood, where they stayed at Albert's brother George's house, at the top end of Beauchamp Road.
She kept her first marriage secret for 60 years which when discovered, had an big impact on her own family. If she'd only explained the truth earlier, It wouldn't have been a such a shock for all involved but things were very different in those days and she had experienced some bad things so must have had her own reasoning behind keeping it quiet.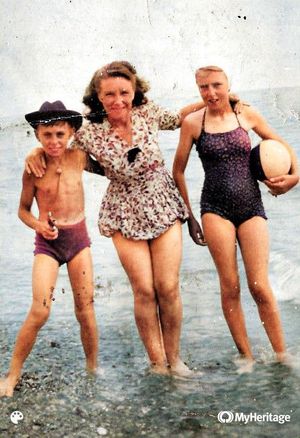 They soon found their own place at 85 Spa Hill.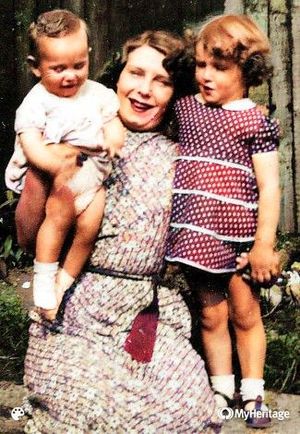 Alice & Albert lived there with her daughter Bev, who Albert loved and brought up as his own, and their new baby Son, Barry Julian Snell born 3/8/1939.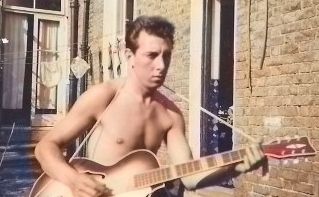 Barry Snell (during National Service 1957-60) and girlfriend Margaret Anderson 
                                                                                     Upper Norwood (London Borough of Croydon)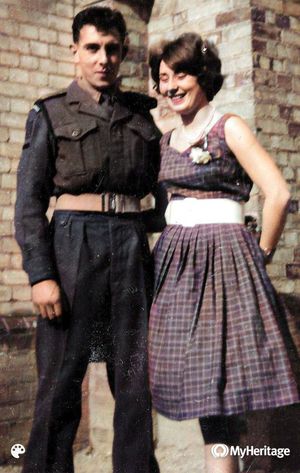 Barry in the Parachute Regiment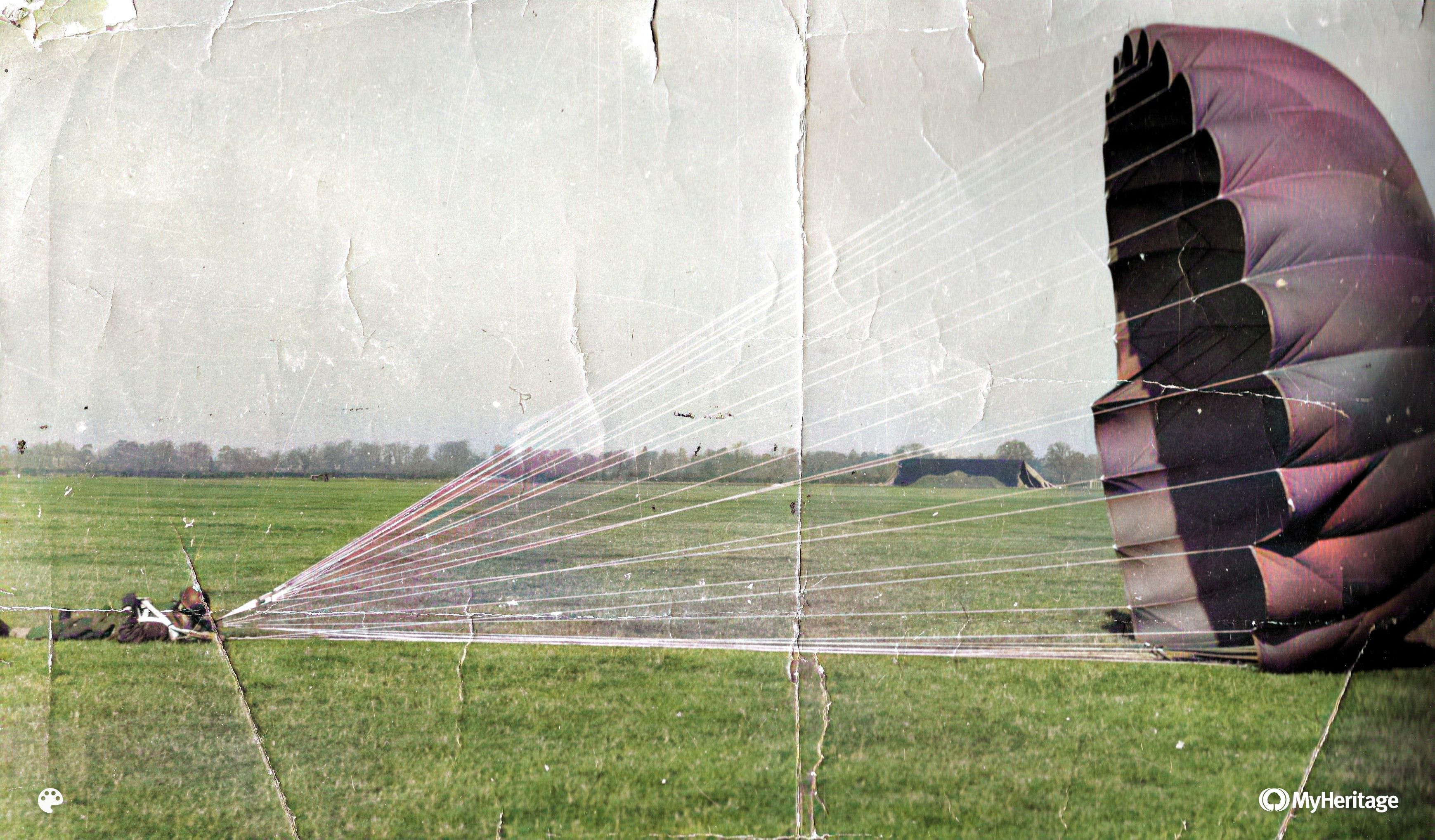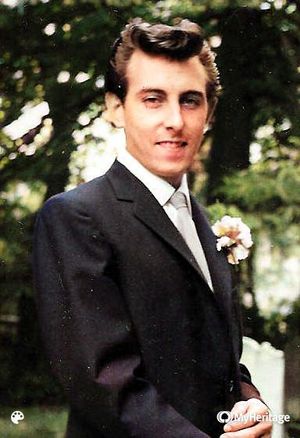 Barry passed away in 1999 age 60.
 
They then moved to rent a much bigger house with a large garden at 159 Beauchamp Road, which was to be the Snell family home for the next 60 years.
159 saw many home births, including my Mum, various cousins and Me and my siblings (no hospitals in those days!). Many family members lived there over the years too.
Then came the Second World War and Albert was called up to train the Militia and was made a Sergeant Major in the Royal Artillery fighting in France, evacuated at Dunkirk, becoming a Desert Rat in North Africa, being captured at Tobruk in 1942 and being marched under capture through Egypt, Sicily and then up through Italy to get to the prison of war camp at Stalag IVb Germany where he was held captive until 1945. Alice was sent a 'missing in action' slip from the army and for a period of time she thought he'd been killed. Then came notification that he'd been captured and was a POW in Germany. 
POW in Italy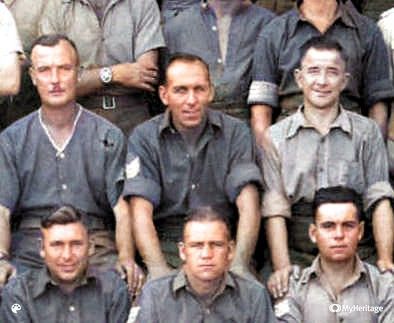 He returned after Stalag IVb was liberated by the American's, but on his return home he was painfully thin and yellow skinned.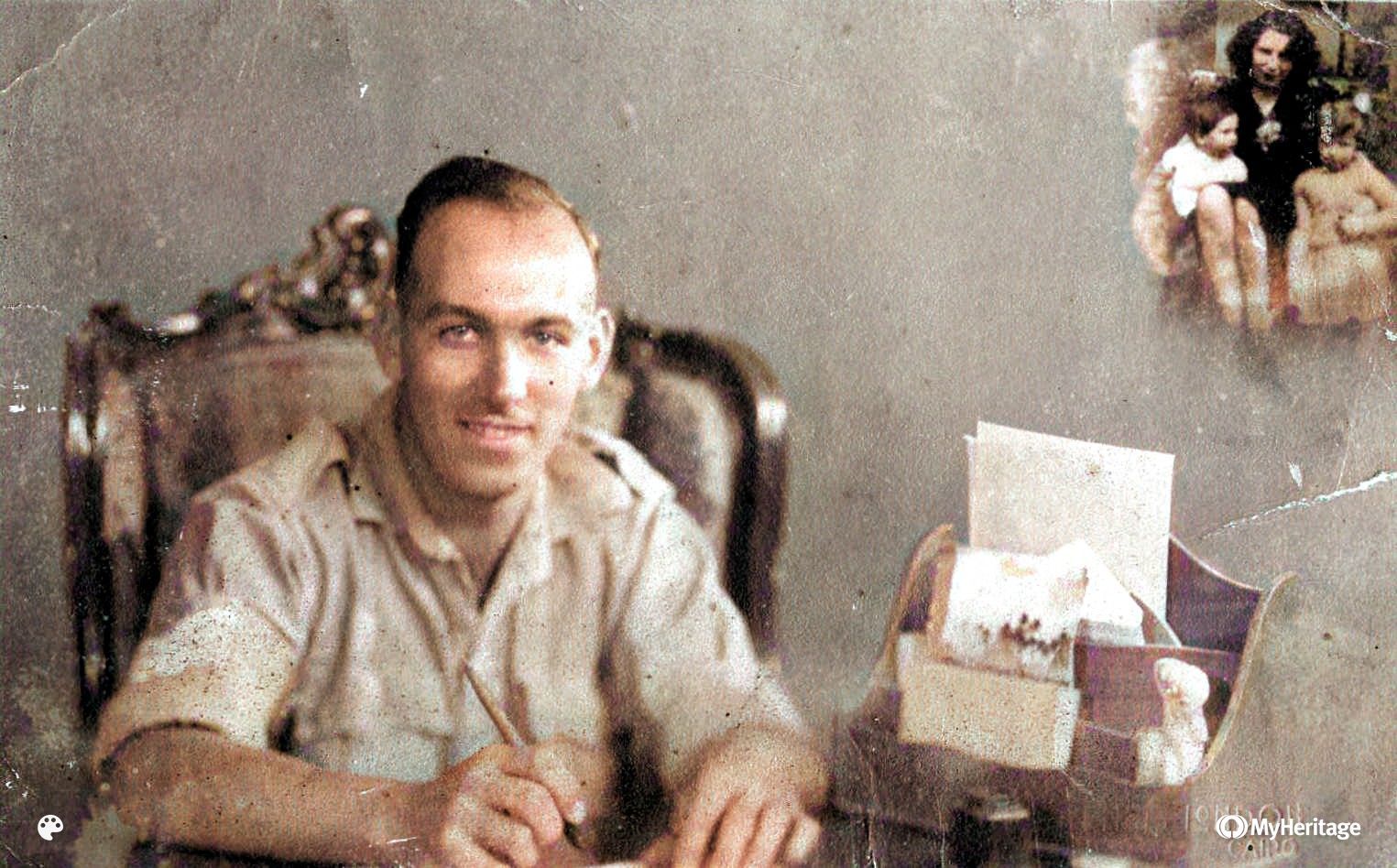 My Mum Lorraine was born in 1947.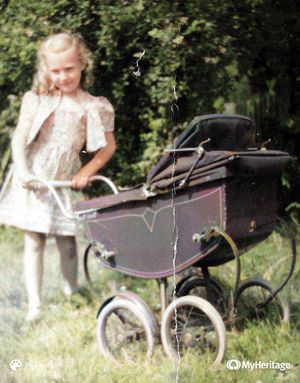 Alice and Albert lived together at 159 all this time, both having kept away from their old family haunts in Ealing and Acton. In 1969 they got news that Alice's 1st husband had died which enabled them to get officially married which they hastily did in secret at Croydon Register Office with Albert's sister Alice and sister-in-law Kitty as witnesses.

Alice had faced many troubled times in her early life. Her Mum Bertha had been ill with TB and had died when Alice was only 13. She was ill herself, having double pneumonia, measles and TB, so was sent away for convalescence to a cottage in the country. She said that when her Dad came back from fighting in the First World War he didn't really know her very well and didn't show her a lot of love. When her Mum died he remarried and all of his attention went away from Alice on to his new wife and younger sister Shirley. Shirley saw a different side of Fred than my Nan had ever experienced. So she moved out of home and in with her Grandmother, Susan Walker, who lived just over the railway at Osbourne Road, Acton.

She had experienced a tough life. Losing her Mum, the attention of her Dad. The loss of her first child, her violent first marriage, the running away and secret keeping. Her childhood illness had scarred her for life causing her to have asthma. She also developed pernicious anaemia and retinitis pigmentosa. 
When she died we all realised that she had been a much stronger force than we'd ever realised, always fighting hard to keep everything and everyone happy. She suceeded I think.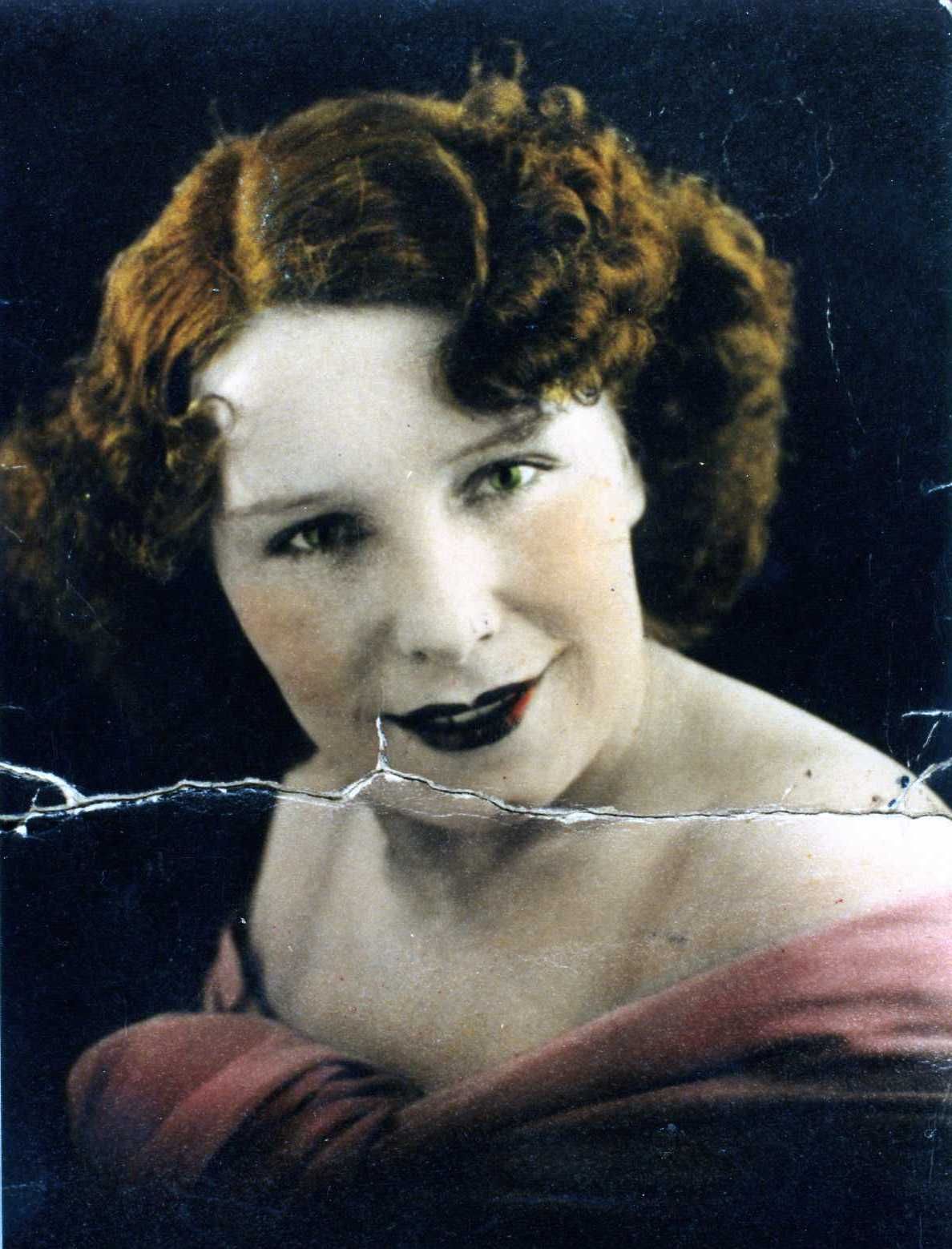 Alice and Bert - my Nan and 'Pap'.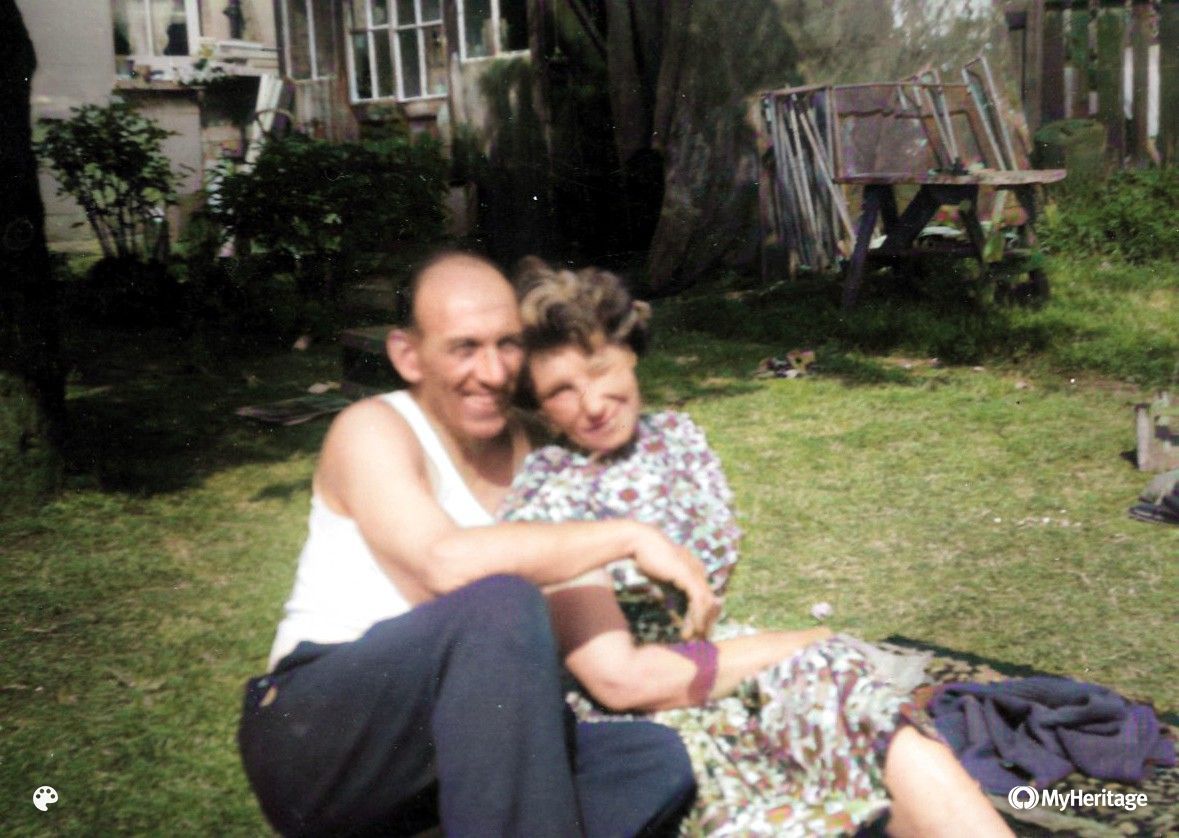 My Mum was born at 159 Beauchamp Road and spent her childhood and married family life in Upper Norwood. She first met my Dad age 13 when she had a paper round that operated from the news stand outside The White Swan pub at Crystal Palace. My Dad used to help his dad Charlie, who worked on the papers in Peckham, and would cycle from there dropping off the bundle of papers to the paper seller stand.
That's how they both met and they were married in 1964 at All Saint's Church, Upper Norwood.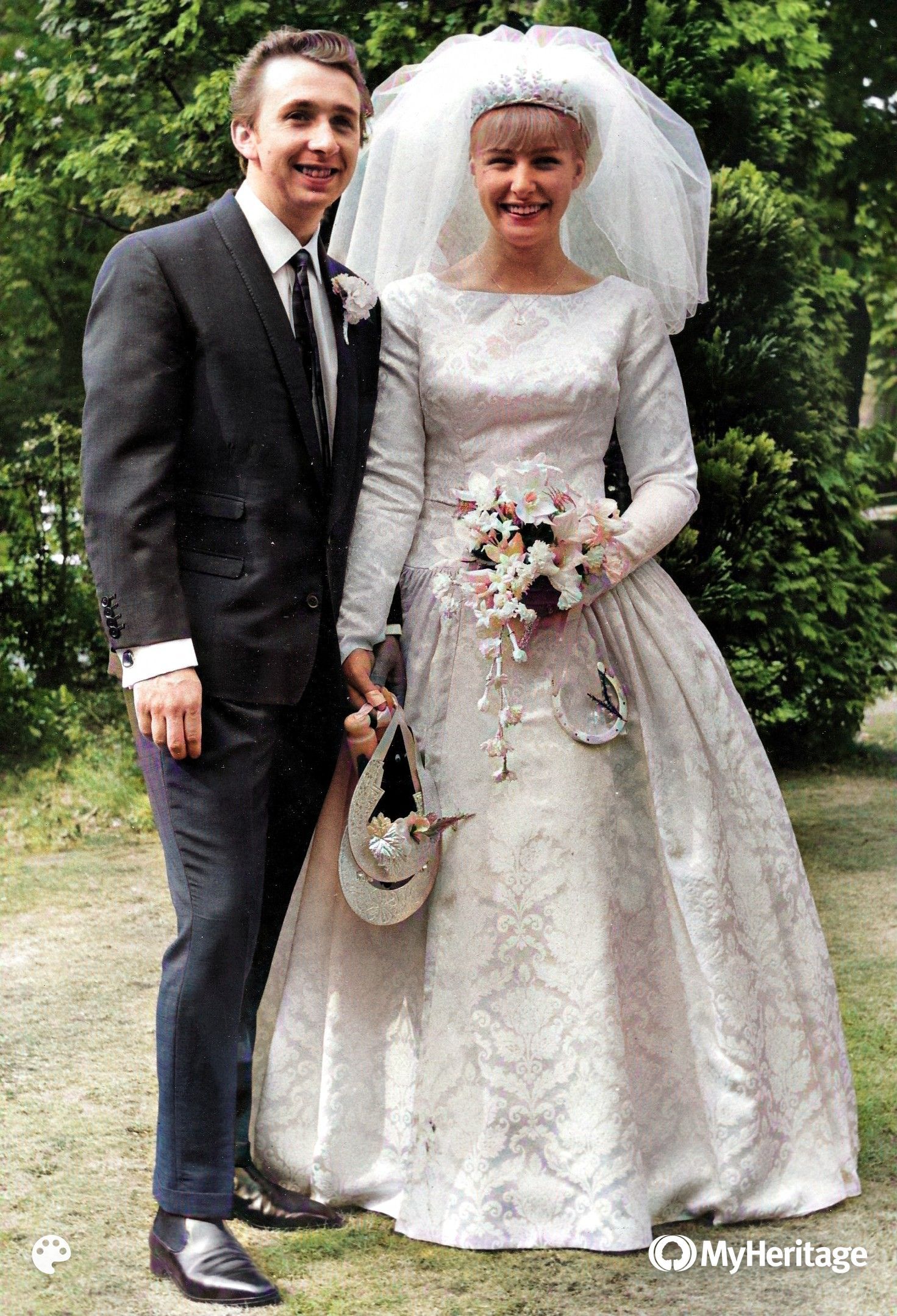 My Mum has sang all of her life and recorded some great songs written by my Dad.